It's race against time for BAK as they seek for AAG squad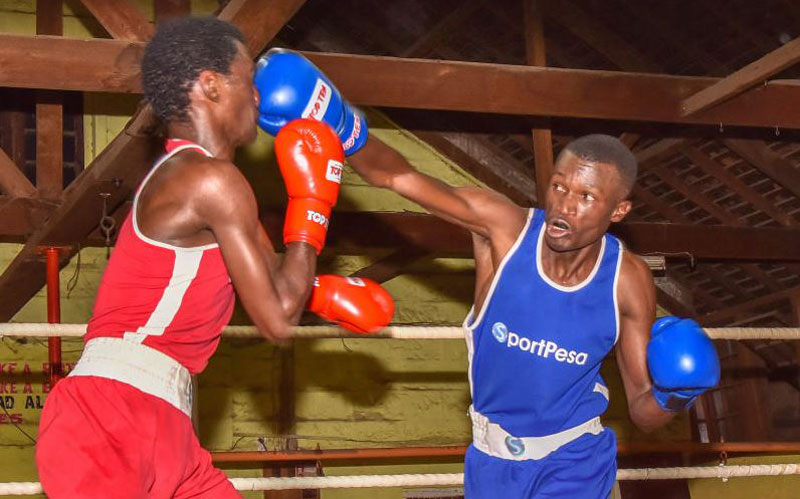 With no more time left to prepare for the All African Games in Morocco in August, Boxing Association of Kenya is rushing against time to select a formidable squad for the championships.
A total of 53 countries are expected at the big games to be hosted in Rabat from August 19 to 31. To set the ball rolling, the federation will use the first leg of the National Boxing League boxing-off at Musila Gardens in Mwingi tomorrow to select a provisional squad of 20 players (a boxer and a sparring partner) in the 10 weight categories who should start light training after the tournament.
BAK's Competition Secretary Patrick 'Mont' Waweru said ten clubs have confirmed availing their players for the three-day tournament ending on Saturday.
They are defending champions Kenya Defence Forces, Kenya Prisons, Kenyatta National Hospital, Kentract, Kongowea, Coast Combined, Nairobi County, Nakuru ABC, Administration Police and Oscar Kassongo Sports Academy (OKSA).
Waweru said the application of stringent rules will see only players who have gone through the National Novices Championships and National Intermediate Championships take part in the league championships.
"All players who are set to take part in the league championships must have taken part in the National Novices and National Intermediate Championships but not vice vasa," Waweru who is 1987 All African Games lightweight gold medalist told Standard Sports.
The weighing and medical checkups will be done each morning in all the three days of the tournament.
Having earlier selected four boxers in each of the ten weight categories, Waweru said "the Mwingi Championships will assist us to narrow down on two best boxers in each weight category".
After its selection, plans are underway to have the team play one international friendly match against either Mauritius or Uganda in Nairobi ahead of a five-week residential training at a venue the federation will name later.
Besides the All African Games, which will also act as a qualifier for AIBA World Championships in Russia on September 7-21, Kenya is also expected to feature in next year's Olympics Games in Tokyo in Japan.
Yesterday, BAK President John Kameta said the slow move by the Ministry of Sport to act on their budgetary proposals for international championships was affecting their preparations on different tournaments.
"The delay in addressing our issues is not only affecting the plight of our boxers but slowing down the already bold steps we have taken to prepare the pugilists in readiness for different games," stated Kameta.