Shocking new footage emerges of Conor McGregor bus attack and shows extent of UFC rival's facial wound
BOXING By Mirror | April 8th 2018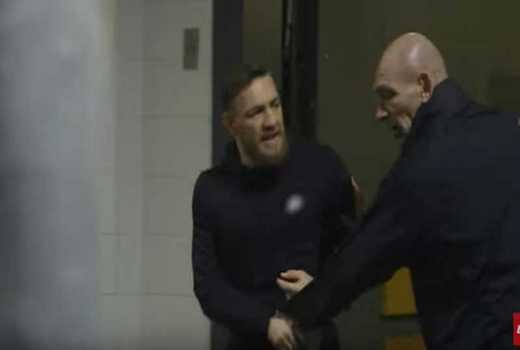 Shocking new footage has emerged of Conor McGregor's bus attack in New York.
The Irishman has been charged with three counts of assault and one count of criminal mischief following a backstage disturbance at the UFC 223 media day.
McGregor has been released on bail but has been ordered to return to New York on June 14 for his next court hearing, along with teammate Cian Cowley who was also charged.
Footage emerged earlier this week, showing McGregor and his entourage attacking a bus containing fighters, including lightweight rival Khabib Nurmagomedov.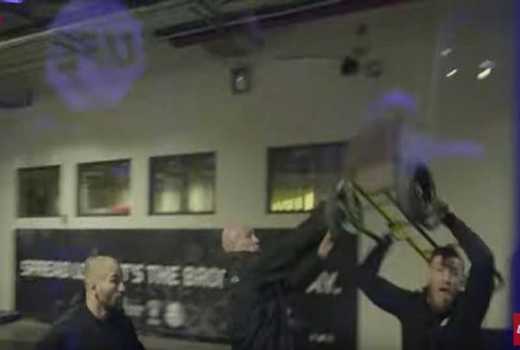 McGregor can then be seen grabbing a railing and attempting unsuccessfully to throw it at the bus before locating a wheeled trolley and launching it at the vehicle.
And now new footage of the incident has been published by the UFC.
Episode 5 of the organisation's Vlog Series focuses on UFC 223 and shows the disgraceful incident occurring.
The clip also shows the reaction from the fighters on the bus with Michael Chiesa suffering a cut to the head.
Reed Harris, UFC VP of Athlete Development is also shown informing UFC chief Dana White.
"Conor McGregor's team just attacked our bus. They threw a chair through a window," he said.
McGregor's rival Khabib Nurmagomedov also sent a message to the Irishman, stating: "Just tell me where. Why do you need to come here and show up like you want to fight?
"Send me a message - 'Come here, this place' and that is it, without security, without UFC, let me know where and what time.
Reports suggested the confrontation had been sparked by an earlier run-in Lobov had with UFC lightweight title contender Nurmagomedov - who was on the targeted bus.
The ugly scenes were condemned by UFC president Dana White, who labelled them "one of the most disgusting things that's happened in the history of the company".
McGregor has been a divisive presence in the sport due to his quick temper, flashy tastes and trash-talking of rivals, but quickly became one of UFC's most bankable stars after signing a contract in 2013