Okoth starts pro dream on a high note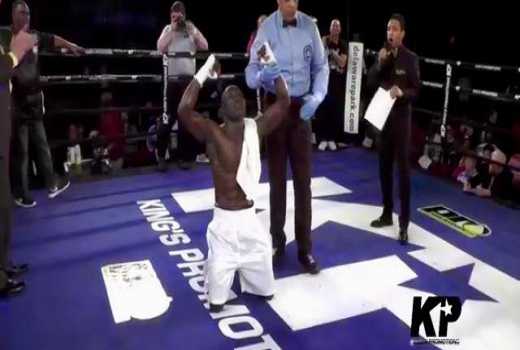 Rookie professional Dennis Okoth 'Billabong' floored down Rasheed Johnson in Philadelphia, USA. In the first bout of a series of fights played last night at the 2300 Arena.
Just in his third professional bout, Billabong started slower in the four round welter weight bout, as home boy Johnson looked promising. Johnson started sooner, but Okoth came out powerful in the last two.
"I am glad that I picked up later as we progressed. Rasheed has great speed and his foot works are amazing. To be able to floor such an elusive opponent also says something about me," said Billabong who hails from Makongeni estate in Nairobi Eastland.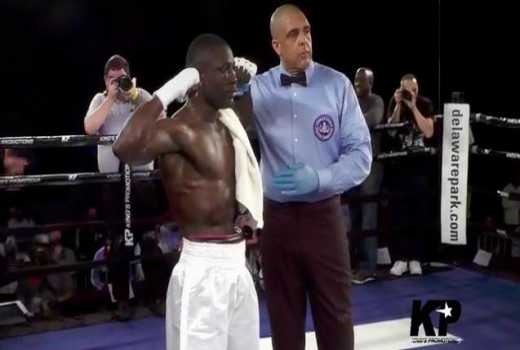 A few Kenyan fans were present at the southern part of Philadelphia to cheer Billabong 2–0-1, 1 KO, as he topped Rasheed Johnson from Willow Grove, 3-2, 1 KO, by split decision.
The bout was scheduled for four rounds or less in the welterweight division. The A side had Rasheed Johnson 'Sugar' from Philadelphia USA with four professional bouts on his resume against Dennis Okoth 'Billabong' from Makongeni, Nairobi, Kenya who had only two professional bouts on his resume prior to this match.
"Well I am happy to see our home boy trying to make something good of his career. We all started somewhere. I remember my first fight in a foreign land made me shiver, but eventually we all get courage and master the game. I am very happy for Billabong and wish him well," said former light fly weight African champion and Kenyan Olympian, now retired, Suleiman Wanjau Bilali from Nairobi, Muthurwa estate.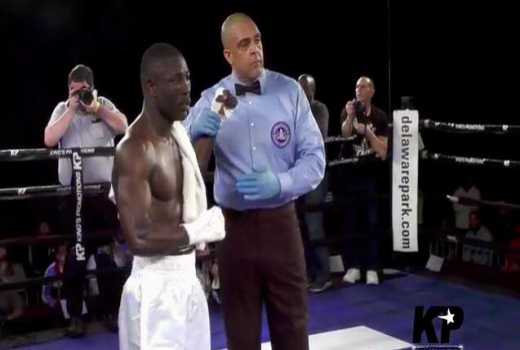 After the four hard fought entertaining rounds last night the judges' score cards gave the Kenyan Denis Okoth ' a win on a split decision. The official judges at the night scored it 40-36 & 39-37 for Okoth and 39-37 for Johnson.
The news that Billabong won his fight while on foreign soil has sent jubilations across Makongeni estate in Nairobi. As he embarks on his professional journey on an uphill, we can only wish him well and hope that life will open up the gates of blessings so that he will not end up on a downhill later like most of the champions before him.