Kenyan boxers might perform poorly at the commonwealth games warns BAK boss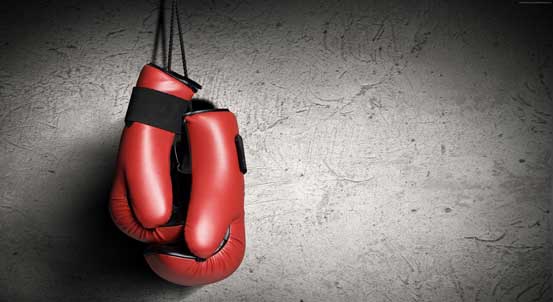 Boxing Association of Kenya (BAK) chairman John Kameta has warned the Kenyan government that Kenyan boxers risk performing poorly in the forthcoming commonwealth games to be held in Gold coast, Australia.
Speaking to Gameyetu on Saturday evening from Machakos County, Kameta was angry and disappointed that his boxers have been subjected to poor training conditions in makeshift gymnasiums.
"At the moment our team is at the police depot, Mathare, here in Nairobi under Coach Patrick Maina. Our camp is normally in Nakuru, but until now I haven't heard anything from the ministry of sports. The games are nearing and of course Kenyans will be expecting medals," said the BAK boss who regretted.
Kameta wants his boxers to all win medals and says that only great training in professional environment will ensure that.
In January Kameta sent a 14 member team to India open boxing tournament to shape up in preparation for this big event. The BAK boss adds that the team has another invitation to travel to Cuba for further preparations, but lack of finances have hindered this trip.
"The national boxing team 'Hit Squad' has been invited to participate in a Four Nations training-cum-tournament camp in Cuba. The deal for the Four Nations event was realized during the AIBA Congress in Dubai, where we held extensive talks with officials from the Cuban Federation," Kameta retorted adding that the Hit Squad would have joined the hosts United Arab Emirates, Morocco and Ethiopia while in Cuba.
Kameta's budget according to him is estimated to around 45 million Kenya shillings. He also wants the government to invest in training infrastructure.
"We cannot despair because the government is slow in releasing finances. With the withdrawal of
sportpesa things have been difficult to us. In order to compete effectively globally we at least need 25 boxing rings and many pair's gloves. That's a budget of around 45million Kenya shillings," he emphasized.
The 2018 Commonwealth Games, commonly known as Gold Coast 2018 will be held on the Gold Coast, Queensland, Australia between 4 and 15 April 2018.The Kenya team is scheduled to begin their final phase of preparations at Madison Square Garden, Nakuru where the final team of seven men and four women will be selected.
Provisional squad for Commonwealth Games—Light fly: Shaffi Bakari (Police), Matayo Keya (KNH); Fly: Mohammed Ali (Kongowea), Simon Mulinge (KDF); Bantam: Benson Gicharu, Isaac Meja (KDF); Light: Nick Okoth (KDF), Ethan Maina (Police); Middleweight: Edwin Okongo (KDF), Erick Otengo (Prisons); Light welter: Victor Onyango (KDF), Joseph Shigali (Police); Welter: Jacob Kimathi (Prison), Boniface Mugunde (Police); Middle: Edwin Okongo (KDF), Erick Otengo (Prisons); Light heavy: Nick Abaka (KDF), Peter Abuti (Prison); Heavyweight: Elly Ajowi, Frederick Onyango (KDF); Super-heavy: David Njuguna (Police), Fredrick Ramogi (KDF); Women: Fly: Christine Ongare (Nairobi), Veronica Mbithi (Dallas); Light Welter: Lornah Kusa (NRB) and Ruth Odongo (Kisumu).