Gicharu to take part in National Boxing League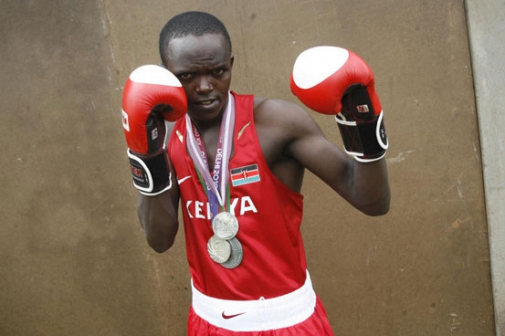 Amateur boxer Benson Gicharu has announced he is not turning professional anytime soon.
After four years of active participation in the Amateur Professional Boxing Championships, the 2014 Glasgow Commonwealth Games bantamweight bronze medallist Gicharu said he would still take part in the National Boxing League matches.
Gicharu said joining the paid ranks is not a priority since he has four more years to feature in active amateur boxing ahead of the 2020 Tokyo Olympic Games in Japan.
"My aim is to feature in next year's Commonwealth Games in Gold Coast, Australia, ahead of the 2020 Tokyo Olympics Games. And my place can only be guaranteed when I participate in league matches," he told Feverpitch in an exclusive interview.