Equity Bank targets podium finish at regional tourney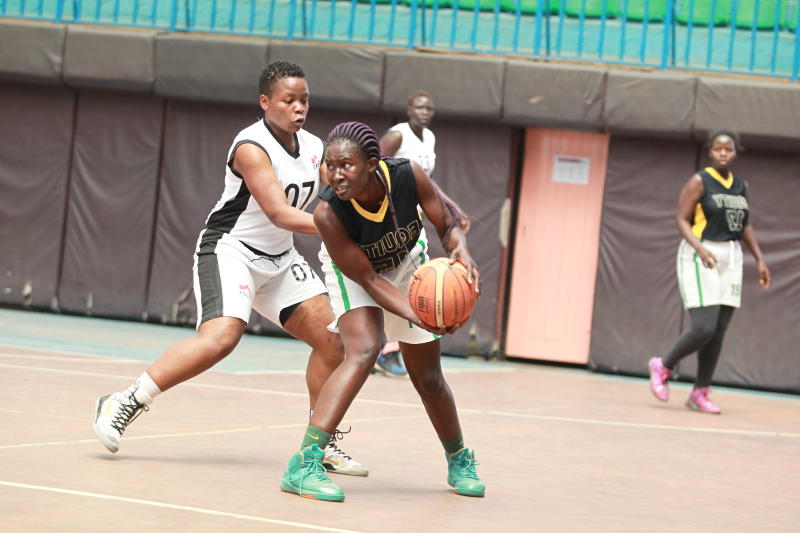 Equity Bank are targeting to finish in the medal bracket at the Fiba Zone V Women Club championships that throws off in Dar es Salaam, Tanzania tomorrow.
Having been eliminated at the semifinal stage of the 2019 edition by eventual Ugandan winners JKL Dolphins, overall head coach David Maina feels this is a chance for them to bounce back and reclaim the regional title they won in 2018.
The bankers' team led by captain Esther Butali departs for Dar es Salaam today to join their counterparts Kenya Ports Authority who left the country on Monday.
According to Maina, they have what it takes to secure a podium finish in four-day event.
"We are ready to roll in Tanzania as all our players are in good form," said Maina.
For KPA coach Anthony Ojukwu, the nine times regional champions are more than ready to restore their lost glory.
"We intend to carry our current form to the championships. We are enjoying a good run in the Kenyan league and our ambition is to reclaim the title back," said Ojukwu.
Ojukwu said he is familiar with most of the teams in the tournament.
"We are regulars in the Zone V championships having won it nine times and we are one of the strongest teams and we want to prove it by winning the title for the 10th year," said the former national player.
He said he has blended his team with both experienced and youthful players.