Crunch moment as KPA, Ulinzi battle in delayed KBF finals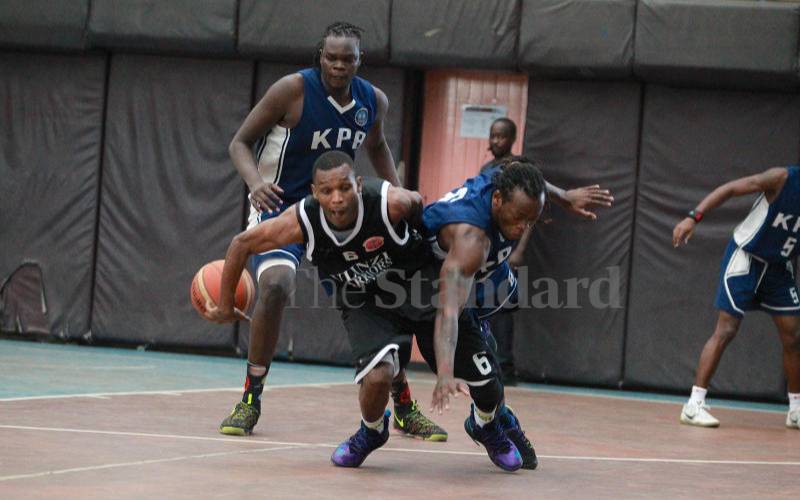 Kenya Ports Authority (KPA) men's team will battle out with defending champions Ulinzi Warriors in the delayed 2021-2022 Kenya Basketball Federation (KBF) Premier League playoff finals at Makande Gymnasium, Mombasa, today.
In February, KPA came from 2-0 down to knock out Equity Dumas 3-2 in the best of five semi-finals series as Ulinzi completed a 3-0 sweep over Strathmore University Blades.
The finals which were to be played two months ago were delayed after Equity Dumas appealed their 66-54 defeat in Game Five of their semis series played on February 14.
The match was marred with controversies after Equity players walked out of the court with 59 seconds left on the clock citing insecurity and subsequently lodged a complaint to KBF's Leagues and Competition Committee (LCC).
However, after further intervention by the Independent and Disciplinary Complaint Committee (IDCC), KPA were awarded the game and forward John Wijass cannot wait to get onto the court.
Speaking to The Standard Sports, Wijass who has been averaging 15 points per game all season dropped a game-high 20 points to lead KPA to the finals, said they are ready to reclaim the title they last won in 2018.
"Our team is so talented and I'm personally glad that everyone embraced their roles and did it to perfection to get us this far. It is a blessing," said Wijass who will be out to win his second KBF title with KPA.
"The finals are finally here and now all we have to do is take good advantage of home court since if we win two games then it is just a matter of one victory in Nairobi to reclaim the league."
But for Ulinzi Warriors head coach William Balozi this is a moment for his players to prove their worthiness.
"The two-months delay has been a blessing in disguise for us because now we have a full squad and as a military team, we are always ready. We respect KPA and we know they have quality. That is why we have to avoid going down 2-0. If we win even a game believe me it will be a boost for us," said Balozi.
Despite having beaten KPA on both occasions they have met this season, Balozi said they will not be carried away.
KPA last won the title in 2018 and they will be out to try and end their four-year drought against the soldiers.
In 2018, KPA edged out Ulinzi 3-0 in the finals but the latter would end the dockers' three-year dominance in 2019 when they beat them 3-1.