KPA now eye African Championships duty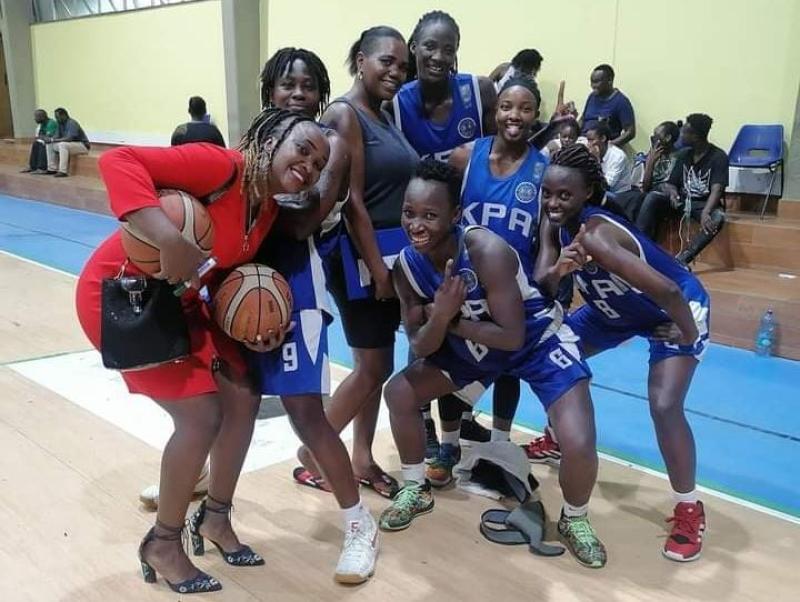 Kenya Basketball Federation (KBF) women's Premier League champions Kenya Ports Authority (KPA) are targeting to face-off with the best in Africa after winning their 15th league title on Sunday.
KPA dethroned Equity Hawks after defeating the bankers 3-1 in the best-of-five series finals played over the last two weeks.
KPA started the final playoff series on a wrong footing, losing 53-51 to the Bankers in Game One in Nairobi, but later reorganised themselves to win 58-45, 77-63 and 70-64 in Game Two, Three and Four respectively.
It was a record-breaking season for the dockers who lost only two matches on their way to reclaim the title they last won in 2018.
KPA lost one match during the regular season to Equity Hawks and their second defeat came against the same opponents in the opening game of the final playoffs, a feat coach Anthony Ojukwu is keen to emulate next season.
Speaking to Standard Sports, the KPA tactician said they are not resting and have started preparations for next season.
"We have seen big improvement for us this season. Players have shown character. We really worked hard for the championship through challenges brought about by the Covid-19 pandemic and I am glad we pulled through," said Ojukwu.
The former Kenya Morans player said they not only want to conquer the Zonal club championship games, but also triumph over the best at the Africa Club championships.
"We are going to make some few adjustments by signing new players we think can not only get us better but uplift the team in terms of healthy competition among players as we set big targets of conquering Africa."
"It is not going to be easy but the journey started last year and we are keen on extending what we did in Kenya to Africa competitions. Kenya has talented players just as the West Africans and with good preparations and support we have been receiving from KPA, we will thrive," said the coach.
KPA captain Velma Achieng, who won her first championship in Kenya on Sunday, has attributed their league conquest to the good preparations and team work.
"As a captain it's not my first time to lead a team to championships, I have led teams to championships that includes UCU Lady Canons (Uganda) and Mont Fleuri BC (Seychelles). But "I guess this one was so special since it was my first ever championships at home and you know winning at home is always very nice," said a happy Achieng.
"KPA team was a bit special, we really had a good bond and so it was easier to lead and even play together. Individually we had great players in the country and beyond and that also made us to be the favorites."