KPA crowned KBF women's Premier League champions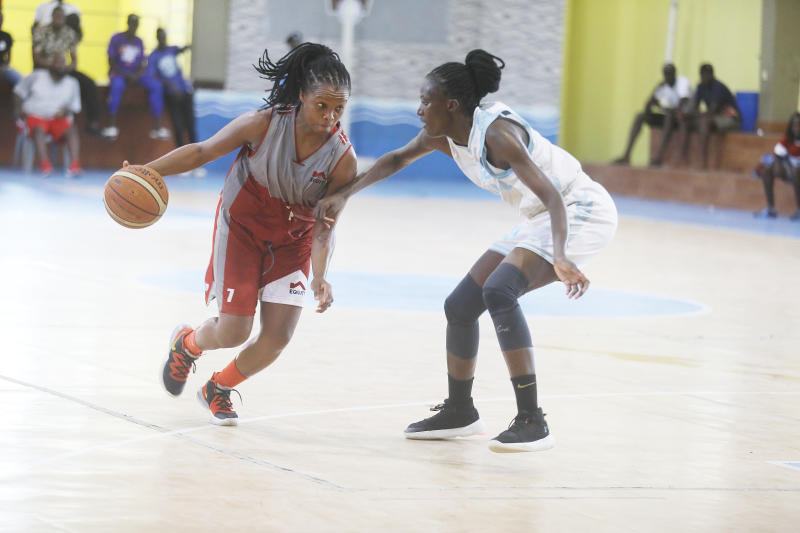 Kenya Ports Authority (KPA) are the 2021-2022 Kenya Basketball Federation (KBF) women's Premier League champions.
KPA dethroned Equity Hawks after defeating the bankers 70-64 in Game Four played yesterday at Makande Gymnasium, in Mombasa to win 3-1 in the best-of-five series finals.
Backed by a strong squad consisting of Kenya Lioness experienced players including former captain Hilda Indasi, Vilma Achieng, Medina Okot, Natalie Akinyi and Selina Okumu, KPA made light work of the defending champions despite early scare in their fixture in Nairobi.
The champions begun the final playoffs on the wrong footing after surrendering a 10-point lead to lose 53-51 to Equity in Game One played on February 19 at Nyayo Gymnasium, in Nairobi.
In Game Two still played at Nyayo, KPA switched to the next gear to outplay the hosts as they leveled the series at 1-1 with a dominant 58-45 performance.
The dockers headed back to Mombasa with a clear three-game home court advantage which they capitalised on last Saturday when they defeated Equity 77-63 to edge closer to the title.
Yesterday, the Makande-based club put the final nail on the coffin as they buried the bankers' hope of a comeback with a 70-64 Game Four performance to not only win the series 3-1, but also end the banker's reign as champions.
Speaking after the match, KPA head coach Anthony Ojukwu congratulated his players, praising them for not giving up and staying together even when results did not go their way.
Ojukwu said he is happy with the team which has performed consistently not only during the regular season, but also during the playoffs.
"Big congratulations to the players. This is a wonderful performance mixed up with youth and experience and I am glad to be the coach of these talented and hardworking ladies."
"To lose only one match in the playoffs is an indication that this team is very strong and ready to conquer Africa. Everything we set out to do during our training sessions played out well and I can't wait to do this again," said a jubilant Ojukwu.
KPA has now ended their five-year drought by winning the title this year. Previously, the dockers were crowned champions in 2018 after beating Equity 3-1 in the finals.
Nyanchama claims Kabete Open trophy
Helped by a deflected shot on the par-4 first, Mercy Nyanchama claimed an assailable lead to clinch the overall victory during the Kabete Open tournam