Morans renew rivalry with DRC today in World Cup qualifiers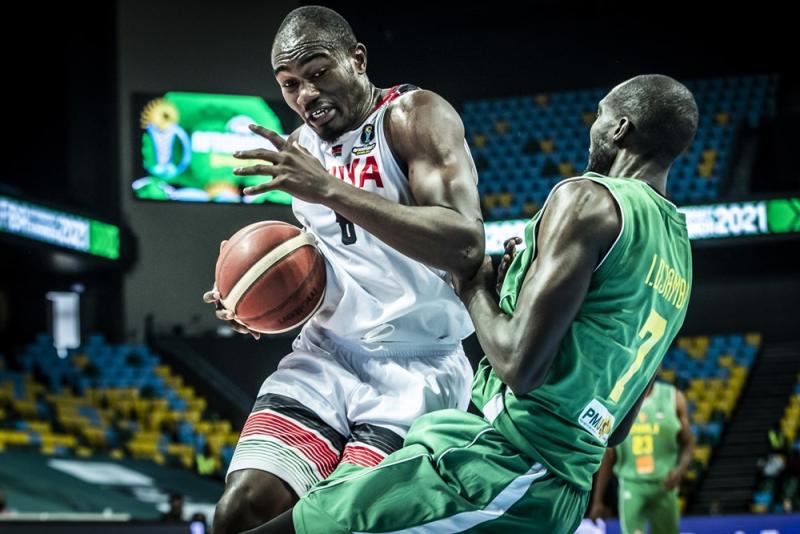 Kenya Morans are confident of beginning their FIBA Basketball World Cup qualifiers with victory when they face Democratic Republic of Congo today from 6pm at the Dakar Arena, in Senegal.
Morans, who left for the tournament on Wednesday, are in Group D alongside host nation Senegal, Egypt and DR Congo.
With the World Cup ticket up for grabs, Fidel Okoth is ready to explode for Kenya.
The forward, who is one of the rising stars in the team, believes he has come of age and warned that Kenya will be unstoppable in the three-day show that begins today.
Okoth remains confident of the team's chances and is ready to play a pivotal role in their quest to booking a slot in the global spectacle for the first time.
With the kind of exposure he has gained turning out for the team since his debut in 2018, Okoth is convinced that time to stand up and be counted, is now.
"My graph has been going up and my game has grown tremendously. I believe with focus and aggressiveness like what we had back in Mali during the 2019 FIBA AfroCan, it will be difficult to stop the Morans," Okoth told Fiba.
"I am more confident with Morans any day. We know our opponents better, their strengths, especially after last year's FIBA AfroBasket in Kigali, Rwanda."
At 25 years, Okoth, who made his debut for Morans in 2018, during a friendly against Rwanda in Kigali, is the second youngest member of the team and one of the players expected to strongly break into the side in future.
Morans are expected to meet Democratic Republic of Congo today, Egypt tomorrow and Senegal on Sunday in their group D matches of the first round of the 2023 World Cup African qualifiers.
The return matches are scheduled for July this year. The best three teams from all the four groups will advance to the second round of qualifiers.
Meanwhile, Morans head coach Cliff Owuor named his final list for the FIBA World Cup African qualifiers.
Ulinzi Warriors dominate the list of local-based players with four as KPA, Equity, and Thunder share the other three slots with one player each.
After missing Afrobasket, dependable forwards Preston Bungei and Joel Awich, who were instrumental in the national men's basketball team's win against Angola to book a ticket to the competition, return to the side.
Tom 'Bush' Wamukota, Tylor Ongwae, Desmond Owili, Faheem Juma, and Ronnie Gundo miss out on the list despite all having been part of the team that played at the FIBA Afrobasket championship in August last year.