Ulinzi Warriors itching for Basketball Africa League glory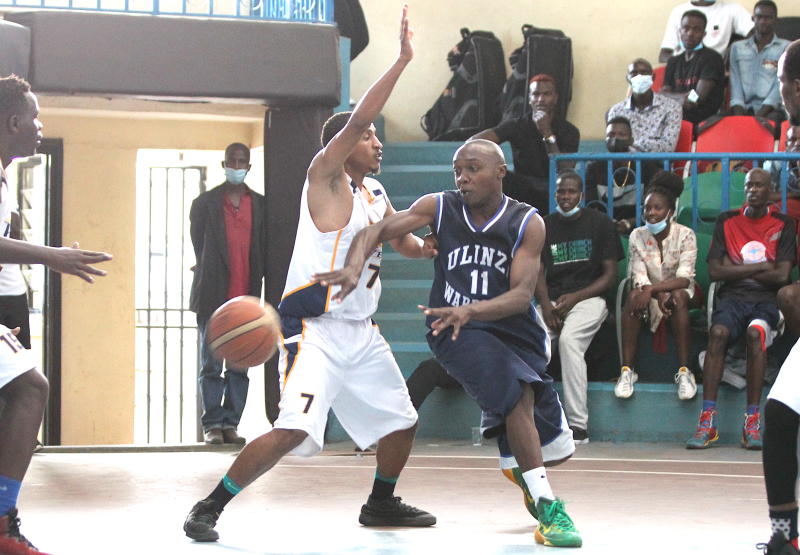 Ulinzi Warriors will be seeking to qualify for the second edition of the Basketball Africa League (BAL) set for next year ahead of their Eastern Division qualifiers that tipped off on Friday in Dar es Salaam, Tanzania.
The KBF Premier League champions who will be making their debut at the tourney will kick off their campaign today against New Stars from Burundi with team manager Stephen Bartilol saying they are confident of progressing to the next round.
Speaking with the Standard Sports from Dar es Salaam, Bartilol said they have nothing to fear because they are champions of Kenya and champions always wins.
"We want to assure our fans back home of our commitment of qualifying up to the elite 16. So far so good all is well except only one injury of John Washika. Our target remains definitely to top our pool and qualify for the next stage," said Bartilol.
"We are confident ahead of the qualifiers because we have had a very good season back at home where we have only lost one match. We are banking not only on our form but also the fact that we are representing Kenya."
The BAL Qualifiers, dubbed, Road to BAL 2022, will see a total of 24 teams doing battle for the right to secure the remaining six slots for the 12-team Final Round of the BAL. Six teams - from Angola, Egypt, Nigeria, Rwanda, Senegal and Tunisia - have automatic entry to the BAL.
The 24-team Road to BAL 2022 is split into six groups with 12 teams competing in the West Division, and 12 teams drawn in the East Division.
Eight teams will be in action from the East where Groups D and E with four teams each will take centre stage and the top two teams in either pooling will qualify to the Elite 16 Round to be played in November and December.
Cobra of South Sudan, Kenyan side Ulinzi Warriors and New Stars of Burundi make up Group D while Brave Hearts from Malawi, City Oilers of Uganda, and hosts Kurasini Heats from Tanzania will be competing in Group E.
Cobra, who competed in the 2019 edition of the BAL Qualifiers, will be returning to familiar territory with their eyes on a place at the prestigious BAL.
The top two teams in each group at the end of the round-robin format will progress to the final round of qualification next month and in December.
City Oilers and Cobra and are the returning teams to the first round of BAL Qualification in Division East while the rest of the teams are debutants.
BAL Qualifiers Fixtures
Saturday
Ulinzi (Kenya) v New stars (Burundi)-5pm
Oilers (Uganda) v Braves (Malawi)-8pm
Sunday
Cobras (Sudan) vs Ulinzi (Kenya)-5pm
Kurasini (Tanzania) v Oilers (Uganda)-8pm