Basketball: Teenager Okot drops 15 points as KPA blowout Strathmore University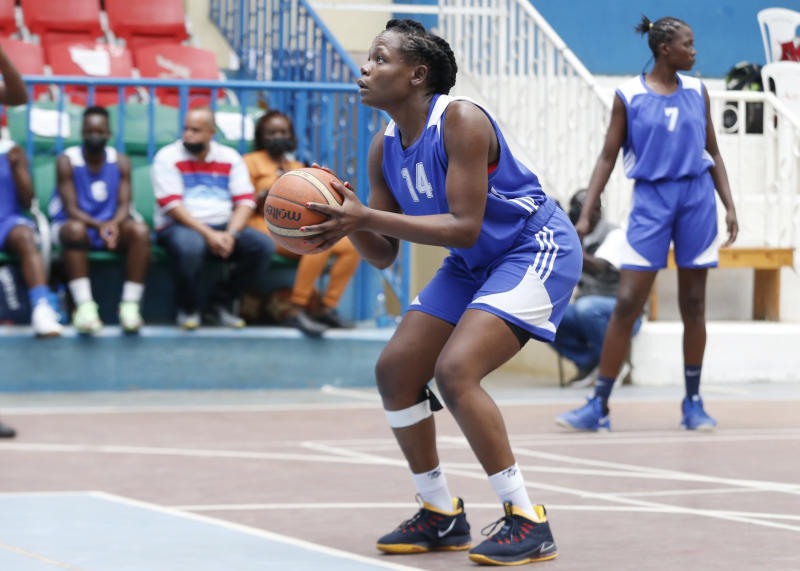 Rising teenage star Medina Okot scored 15 points and nine rebounds to inspire Kenya Ports Authority (KPA) women to a blowout 76-30 win over Strathmore University at Nyayo Stadium on Saturday.
The win saw the visitors solidify their top spot in the KBF Women's Premier League.
Okot lead KPA in the rout as Selina Okumu followed closely with 13 points and six rebounds.
Beryl Katete could only manage five points and two rebounds for Ronny Owino's side and as a result condemning Strathmore to their 10th defeat of the season.
The visitors dominated all four quarters where they outscored Strathmore 17-12, 15-10, 26-4 and 18-4 respectively.
Speaking after the match, KPA captain Vilma Achieng said they are targeting to get to the playoffs with the advantage of playing at home rather than risk being on the road during the knock out stages.
"The teams' goal remains to win as many games as possible both away and home matches so that we remain on top of the table. In that manner, we get the advantage of playing some crucial games at home during the playoffs," she said.
The Kenya Lioness center who led her team in thrashing Eagle Wings 65-27 last weekend believes they can dominate on the road just as they do at home court in Mombasa.
"The blowout win against Strathmore shows how determined and focused we are no matter the venue. Our concentration levels and form is very high and all we can do is to maintain this status."
KPA will face University of Nairobi Dynamites today in their second match on the road. Dynamites captain Liz Okumu is unbowed of the Dockers threat and has rallied her teammates to fight hard with home-court advantage.
"KPA is a strong team and we know they'll come even stronger, which now forces us to find a way to be better by the time we're meeting them. For now as a team we just need to keep sharpening our strong points and use that to our advantage," said Okumu.