Basketball: Sila Awuor on fire as Lakeside rally to shock Umoja at Nyayo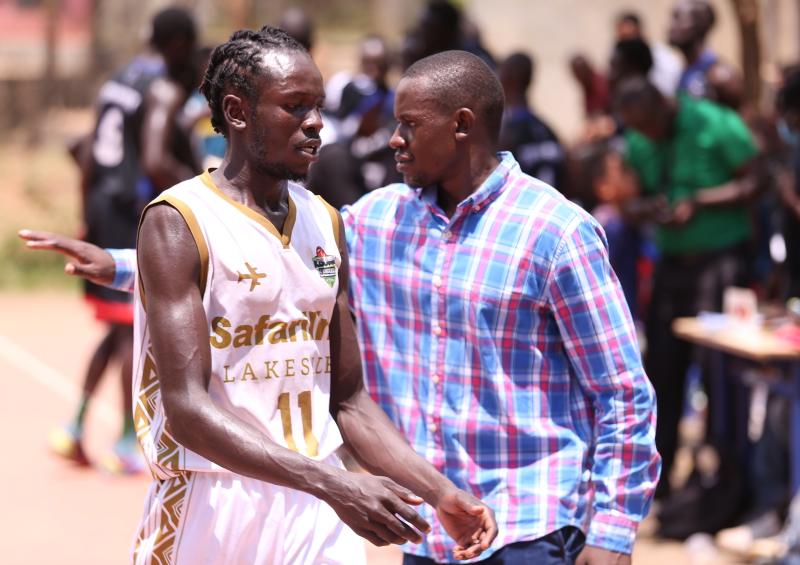 Lakeside on Saturday completed a second-half comeback that saw them narrowly defeat Umoja 46-43 in their Kenya Basketball Federation Premier League match played at Nyayo Stadium.
Influential point guard Sila Awuor dropped 15 points to lead the Kisumu based basketball club to victory in foreign turf as they continue with their push to finish in a playoffs position.
Power forward Justus Okitoyi and center Kennedy Okumu picked from where they left last weekend by scoring nine points and nine rebounds each to seal their seventh win of the season.
Umoja had a four-point lead at half time after narrowly finishing ahead of the visitors in the two opening quarters before Lakeside had a monster third quarter that changed the game in their favour.
The hosts led 11-10 in the opening quarter before again taking the second quarter 12-9 to lead 23-19 at the breather.
Lakeside rallied in the third quarter to win 20-14 before sealing the win with a low score in the final quarter 7-6 and win the match.
Lakeside have now won four consecutive matches in a row and two games on the road away from home and they will be banking on their form to edge out Blades on Sunday.
Speaking after the win, Lakeside head coach Dismas Oketch praised his boys for not giving up.
He said hard work and determination has helped propel the team.
"Since the league started last month was the 1st-month lakeside has been able to train for a full month the leagues started when we had not established a home court midway there was also a ban on sports activities in Kisumu."
"The boys have really stepped up and the results are now coming. We have now won 3 consecutive matches and need to strategize on the next match," said Oketch.
Lakeside will play Strathmore Blades on Sunday and Oketch believes nothing can stop them from completing a double over them after they defeated them back at home in Kisumu.
"Blades is a good side that has fresh wounds as they lost to lakeside at home recently. We are taking a game at a time and the boys are now focused on sealing the win against them tomorrow," added the coach.
Lakeside has won seven matches in the 14 games played so far that sees them move joint sixth in the log with 21 points same as Umoja.