Basketball: KPA humble Eagle Wings and Strathmore Ladies in Mombasa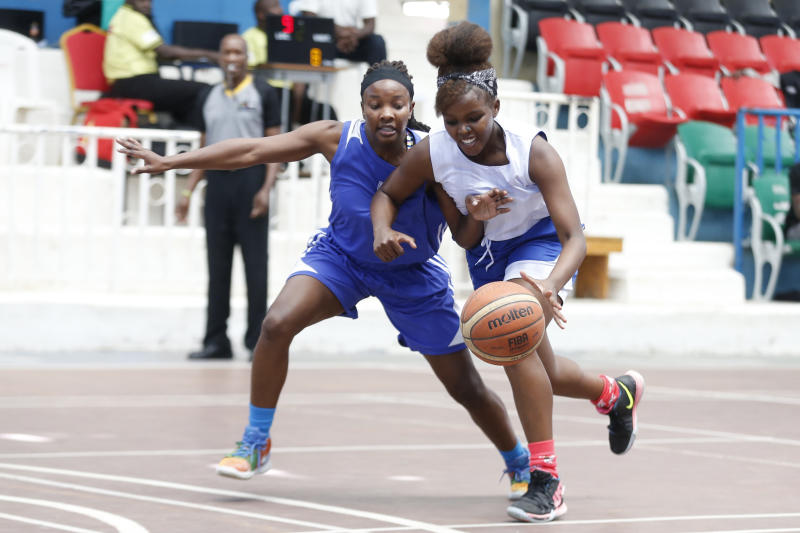 Kenya Ports Authority Women stamped their authority in the 2021 Kenya Basketball Federation (KBF) Women's Premier League after thrashing Eagle Wings 65-27 on Sunday.
KPA captain Vilma Achieng led the slaughter after finishing with a double-double where she dropped a game high 16 points, 11 rebounds and eight steals.
Yvone Atieno followed also with a double-double of 12 points and 11 rebounds as Beckie Nkatha added eigth points and two rebounds in the win.
Speaking after the match, KPA captain Achieng said their good performances are as a result of hard work and team work.
"The team has gotten the rhythm that was lacking earlier. I believe if we continue preparing and playing this easy then the play-offs will be fun for us. Everyone has really improved and that is impressively scary to our opponents," said the Kenya Lioness center.
On Saturday, KPA saw off Strathmore Ladies 60-26. Rita Aluoch finished with an impressive nine points and 23 rebounds followed by Nkatha who posted nine points and two steals.