National team seek third consecutive Deaflympics title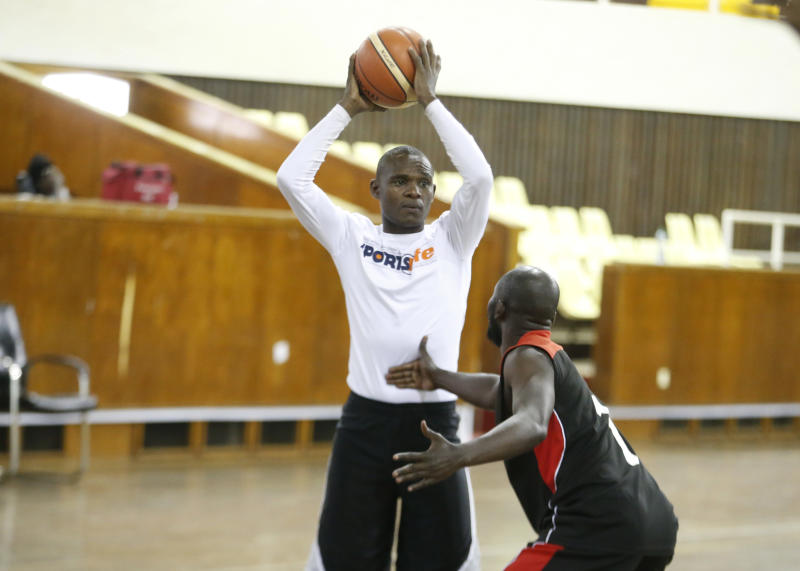 National deaf men's basketball is determined to win its third consecutive African title and consequently qualify for next year's Deaflympics in Brazil.
The team which featured at the 2013 and 2017 Deaflympics in Bulgaria and Turkey has been training at Kasarani Indoor Gymnasium for the last two weeks.
Head coach Charles Goro says they are leaving nothing to chance in their quest to etain the continental title. The tournament will be held at Nyayo and Kasarani Stadium between September 11 and 25.
"The boys have been responding well to training. Based on the experience and the squad we have, I'm confident we will qualify for next year's Deaflympics in Brazil," said Goro who doubles up as KCA University coach.
"I think we are favourites in Africa. No team has qualified for Deaflympics more times than us. In terms of government support, the Kenyan team has received more support from the government than any other African countries.
He continued: "Since we are more exposed than other countries, they should expect nothing short of the title from this team.
"With our good mixture of experienced and young players, I'm confident we will do well. This is one of the well-balanced teams I have managed in the recent past."
But having featured in the last two editions of the global showpiece, Goro wants his boys to prove their worth if they book a ticket to Brazil.
"We have learnt a lot from our last two editions (2013 and 2017). Looking at the scoreline, I think we have an improved team. In 2013 we were being beaten by almost 70 points then reduced it to 20 points in 2017, but we now want to leave a mark if we make it to Brazil," he said.
Team captain David Ogogo believes his troops are motivated and ready to make Kenyans proud.
"We are well prepared and ready to fight for our country. Our main objective is to return to the Deaflympics next year nothing short of that. We are taking this tournament with the seriousness it deserves because we know what's at stake," said Ogogo.
"We have been working hard with an aim of retaining the title. The coaches, officials and government have been very supportive and it's now our time to do our part on the court."