Ongwae optimistic as Morans renew rivalry with South Sudan in AfroBasket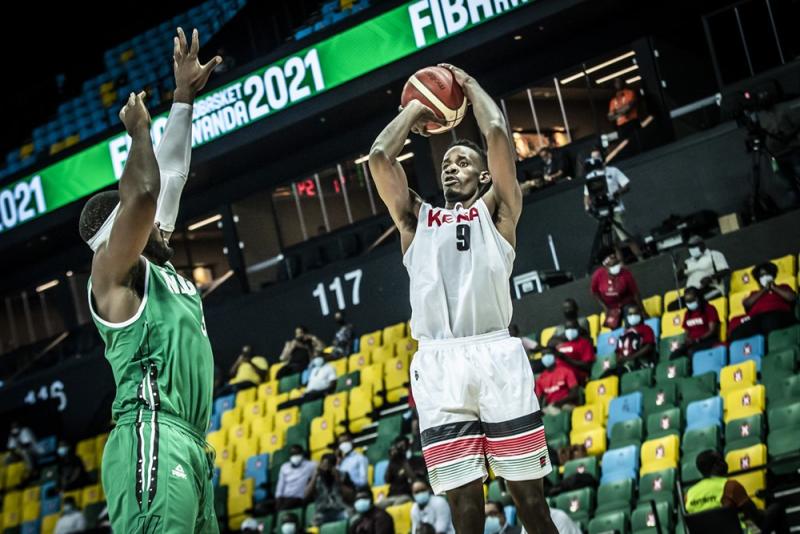 Kenya Morans will renew their rivalry with South Sudan on Tuesday in the FIBA AfroBasket quarterfinals pre-qualification match to be played at the Kigali Arena in Rwanda.
The last time Kenya Morans played South Sudan, it was a tense moment that it took the intervention of Fiba officials to contain emotions of both fans during the AfroBasket pre-qualifiers finals playoff played at the Nyayo Stadium Gymnasium last year in January.
In the end, Morans defeated South Sudan 74-68 to join Angola, Senegal, and Mozambique in the AfroBasket qualifiers.
Fast forward to 2021 and Morans will once again renew their rivalry with their neighbours, only that this time around, the stakes are higher; a quarterfinal slot in the AfroBasket is up for grabs.
Kenya reached the qualification round for the quarterfinals after finishing third in Group C thanks to a 72-66 win over Mali on Sunday and Morans star Taylor Ongwae is confident Kenya will pull through to the quarters.
Ongwae has been the engine to this Kenyan team. He has averaged team-highs 15 points, 6.7 rebounds and 4.3 assists in three games.
"It's great we had our first win. From the buildup friendlies to the opening two group matches, Kenya played well but we didn't just know how to win. It's important we got this win over Mali that will propel us in our next match," said the Bakken Bears (Denmark) forward.
"We just have to get our defence flowing. The moment we will click and start playing better offensively and defensively, I believe we will be up top with the other guys."
The 6ft 7in forward has been so impactful for Kenya that he established a tournament record for the highest minutes played (38:57) in a 40-minute game during the must-win clash against Mali.
Only Cape Verde's Walter Tavares spent more time (41 minutes) on the floor when his team beat Angola in overtime.
But, Ongwae isn't the only Kenyan making wakes for the Morans. Albert Odero and Ronald Gombe have been sensational too.