Kenya Lioness to face Cameroon in Group A of Women's AfroBasket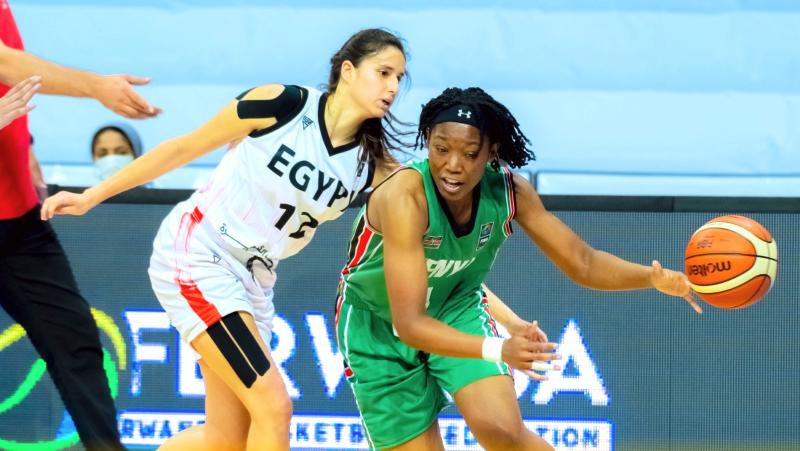 The national women's basketball team Kenya Lioness will face hosts Cameroon in the 2021 FIBA Women's AfroBasket Championships set to serve off in September.
The 12-nation tournament will be staged at Yaounde Multisport Complex in Cameroon's capital city from September 17 to 26. Teams were divided into four groups of three teams each.
Kenya avoided top African nations in Egypt, Nigeria, Mali and Senegal after being pooled in Group 'A' alongside Cameroon and Cape Verde.
It remains to be determined the winner of the FIBA Africa Zone 6 qualifier, which has been placed in Group B which has defending champions Nigeria and Mozambique so far.
A wild card team, yet to be confirmed, has been drawn in Group D that consist of Mali and Cote d'Ivoire.
Group C sees Egypt pooled against Senegal and Gabon.
The Kenya Lioness booked their ticket to a second straight AfroBasket when they defeated favorites Egypt 99-83 in the Zone V zonal qualifiers final in Kigali, Rwanda.
Four nations including hosts Rwanda, Egypt, South Sudan and Kenya took part in the delayed qualifiers.
The Lionesses started off poorly, losing 77-45 to Rwanda before giving up a 25-point lead against Egypt to lose 107-106 in their second loss.
In Cameroon, the top teams in each group will advance directly to the Quarter-Finals. The teams ranked second (2nd) and third (3rd) will play the Qualification Round for the quarter-finals.
The winners of the Quarter-Final advance to Semi-Finals, while the losers will play the classification games for the 5th to 8th Places.
The classification game for Third-Place and the Final will be played on the last day of competition (September 26).
Nigeria head to Yaounde as the two-time defending champions, Senegal finished runners-up two years, Mali finished in third place.
2021 FIBA Women's AfroBasket Pools
Group A: 1. Cameroon, Cape Verde and Kenya
Group B: 1. Nigeria, winner of Zone 6 and Mozambique
Group C: 1. Senegal, Egypt and Gabon
Group D: 1. Mali, Cote d'Ivoire and wild card.