Koranga stars as Kenya edge South Sudan in Afrobasket qualifiers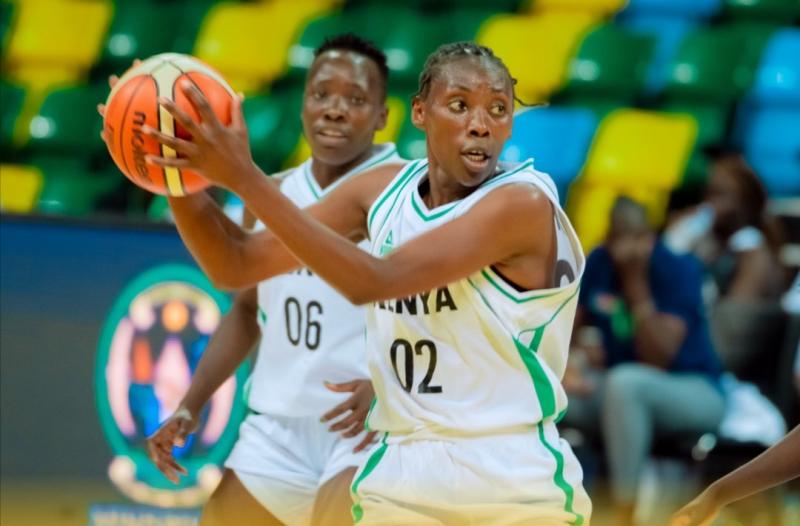 Kenya bounced back from a disappointing first match lose to Rwanda to defeat South Sudan 66-48 in game two of the 2021 Women's Fiba AfroBasket Zone Five qualifiers played in Rwanda on Tuesday.
US-based forward Felmas Koranga scored a game-high 23 points followed by Victoria Reynolds with 12 points as captain Rose Ouma and Mercy Wanyama each finished with seven points to give Kenya their first win of the qualifiers.
Kenya headed into the match after starting on the wrong foot in their disappointing 77-45 loss to hosts Rwanda in the opening match and needed a win to remain in contention for the solitary ticket to play in the upcoming Afrobasket games to be held in Egypt in September.
Lioness, as Kenya is commonly referred to, dominated the opening three quarters to lead 16-9, 10-5 and 21-10 in the first, second and third quarters before South Sudan took the last final quarter 24-19.
Kenya started on a high note with the US-based duo of Reynolds and Koranga scoring seven points and four points respectively with Wanyama and Mwangale adding two and three points respectively to lead 16-9.
Koranga and Reynolds came in hard again in the second quarters scoring six and three points respectively as Kenya maintained a 12 point gap of 26-14 at the break.
Troy university's Koranga would drop seven points in the third quarter as Kenya Lioness opened a 23 point gap by the end of the quarter in a massive 47-24 lead.
Despite a late attempt by south Sudan to narrow the scores, Kenya held on to win 66-48 in the final quarter where Koranga added six points as Reynolds and Ouma added four points.
Kenya will now play Egypt in their final match today, a match they have to win to stand a chance of going through to the main event.