Kenya Ports Authority optimistic ahead of Malawi International Basketball tourney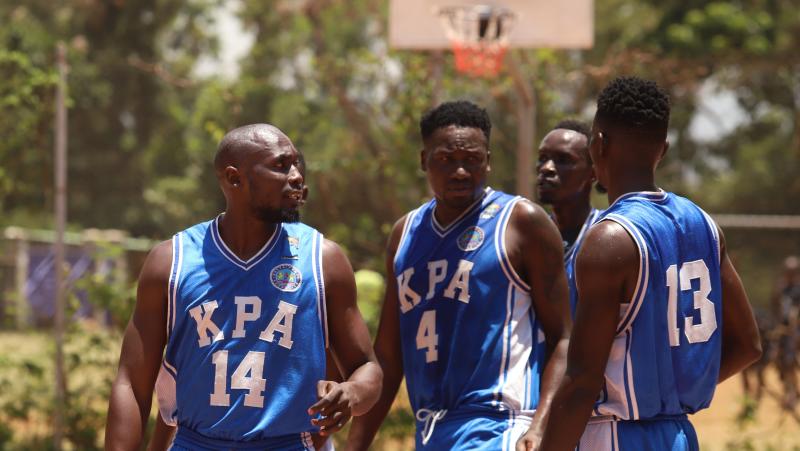 Kenya Ports Authority men and women basketball teams on Friday travelled to Lilongwe City for the 2021 Malawi international basketball tournament set for Saturday.
Over 20 senior and junior players were selected for the annual tournament which has attracted other top clubs from across Africa.
KPA technical bench is hoping the tourney will give the players the much needed exposure as they prepare for the resumption of the local Kenya Basketball Federation Premier League and the upcoming Fiba Zone Five Club championships for the women's team.
Dubbed 'Mzuri Zaka', the basketball tournament has attracted 10 men teams and seven ladies' clubs.
Some of the men teams include Poly Wildcats, Crazy Warriors, Maganga, Brave Hearts and Cougars among others inclusive of KPA men.
In the ladies' team, KPA women will join Kukoma Eagles, Cobbe Ladies, Bravehearts Ladies, Ark Angles, Mikoko Mystics and CEZOBAL Ladies Select.
KPA men will kick off their campaign against Crazy Warriors at Kuhes Sports Complex at 11am before facing Poly later in the evening at 7pm.
On the other side, KPA women will open their account against Kukoma Eagles at 1pm before playing Mikoko Mystics at 5pm in their second match.
KPA women's team will be lead by Vilma Achieng (captain), Hilda Indasi, Natalie Akinyi, Rachael Wandago, Rita Aluoch, Medina Okot, Yvonne Atieno, Barbra Diana Aranda, Becky Nkatha, Mary Lisa Omondi, and twin sisters Seline Okumu and Celia Okumu.
Malawi International Tournament
Saturday Fixtures
Men
KPA vs Crazy Warriors-11am
KPA vs Poly-7pm
Women
KPA vs Kukoma Eagles-1pm
KPA vs Mikoko Mystics-5pm