Kisumu Classic Basketball League to tip off on Saturday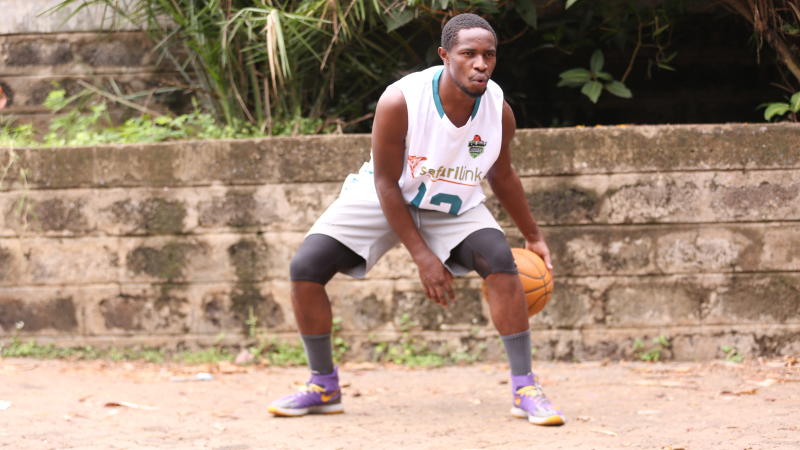 The 2021 Kisumu Classic Basketball League (KCBL) will kick off this weekend on Saturday, June 12 after more than a year out with no action due to Covid-19.
Speaking to the Standard Sports, KCBL Director Brian Lusaga said 11 clubs across Nyanza and Western regions have already confirmed participation with only three teams yet to communicate.
Lusaga said four new teams joined the league which is continuing to attract and nurture upcoming good players.
Maseno University, Backbenchers, Hoopers and Mukumu All-stars joined the league while Mbale Saints from Vihiga County, Bay Lakers from Homa Bay County and Team 7 from Bungoma County yet to confirm participation.
"The league keeps on growing with the aim of nurturing talent within the western region," he said.
"Our main objective is to grow the game of basketball in the western region and making it a sustainable sport through leadership, strategic focus, developing structures, strengthening partnerships and reinforcing our strong and united community."
Adili Titans from Manyatta Slums will kick off this year's campaign with a 10am early match against Urbanville Tritons from Mamboleo at Manyatta Arabs Primary School Basketball Court which will host all the scheduled round one games.
Maseno Dukes will then play defending champions Kisumu All-stars at 11.30am before Platinum play Adili Titans at 1pm.
Urbanville Tritons will then face Maseno Dukes in the afternoon at 2.30pm before holders Kisumu All-stars close out the day with a match against Platinum at 4pm.
However, Lusaga said high school teams which showed interest to play in the league this year will not be allowed to play as per the Ministry of Education regulations.
"Due to the Covid-19 guidelines, high school teams that had been in the league last season and had shown interest will not be able to join the league this season," he added.
Kamusinga Boys from Bungoma County, Onjiko Boys from Kisumu County and Sigalame Boys from Busia County will miss this year's league.
Saturday KCBL Fixtures
Adili Titans Vs Urbanville Tritons10 am
Maseno Dukes Vs Kisumu All-stars11:30 am
Platinum Vs Adili Titans 1 pm
Urbanville Tritons Vs Maseno Dukes 2:30 pm
Kisumu All-stars Vs Platinum 4 pm
(All matches at Manyatta Arabs Primary School)