Basketball: Lakeside shock defending champions Ulinzi in Kisumu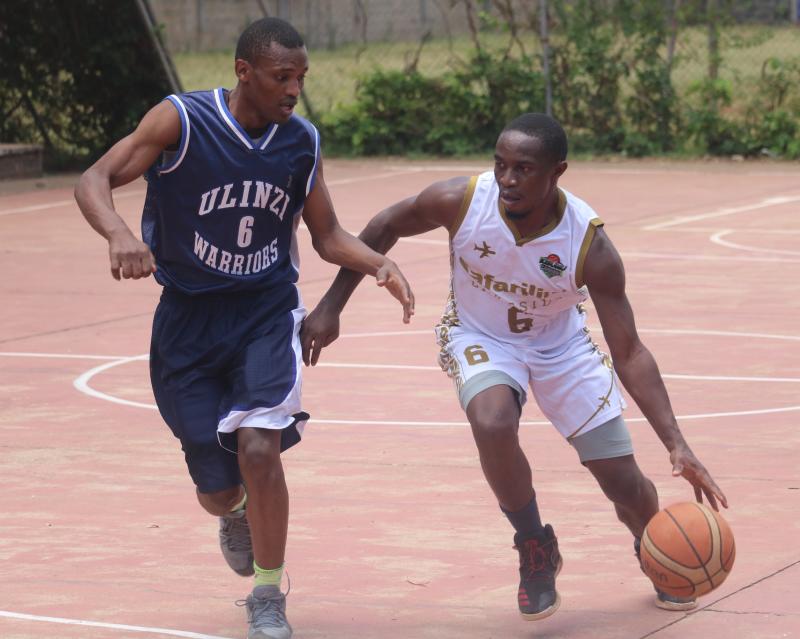 Kisumu Lakeside registered their first win of the season after a shocking 61-59 win over defending champions Ulinzi Warriors in an entertaining Kenya Basketball Federation (KBF) Premier League match played at Manyatta Arabs Primary School in Kisumu on Saturday.
Lakeside captain Silas Guya scored a season-high 16 points as the hosts broke a four-game losing streak with their star player Trevor Gari watching from the bench with a groin injury.
Point guard Sila Awuor followed with another season-high 16 points and nine assists as forward Marco Odhiambo registered a double-double of 10 points and 10 rebounds.
Ulinzi with Kenya national team players Victor Bosire, Eric Mutoro and James Mwangi could not match the lakeside team as they registered their first defeat of the season.
Point guard Victor Bosire led for the Warriors with 19 points followed by William Ochieng with 18 points as Erick Mutoro and James Mwangi registered eight points each.
The host dominated the first two quarters, leading 20-17 and 15-12 respectively before Ulinzi came back into the game with an impressive 20-13 score in the third quarter.
The Kisumu based team however left it late by edging out the champions 13-10 to narrowly win the match by a bucket in the final quarter.
Lakeside started the game on a high note with Awuor hitting two consecutive dagger threes to finish the first quarter with 11 points followed by Justus Okitoyi and Kennedy Okumu with seven and two points respectively to lead the quarter 20-17.
Take a quick survey and help us improve our website
Take a survey
Forward Odhiambo came in hard in the second quarter dropping eight points as Ulinzi struggled to convert from the three-point line which allowed Lakeside to take a six-point lead at the break with the scores at 35-29.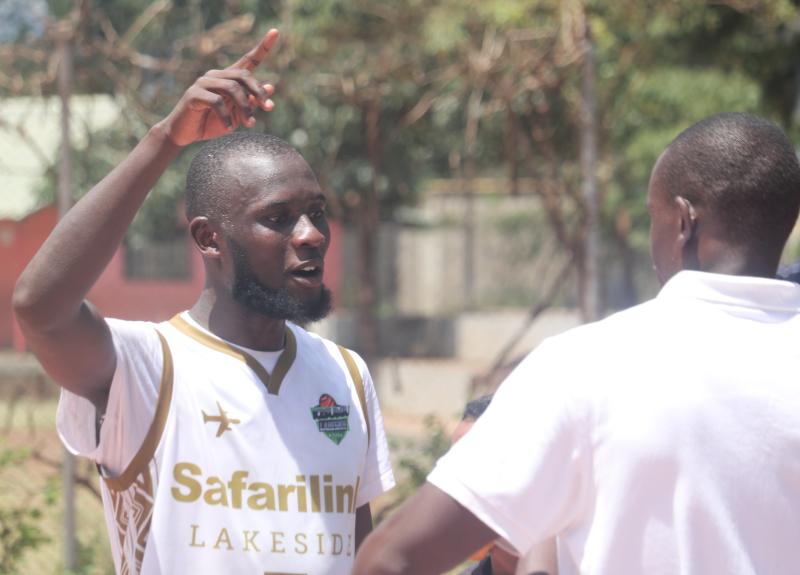 The defending champions however responded with four consecutive threes shared equally by Mutoro and Bosire in the third quarter and Ochieng adding five more as Ulinzi took the lead for the first time in the match leading 49-48 by the end of the quarter.
In the final quarter, captain Guya took matters into his own hands to seal the win with nine points as Odhiambo added four points to narrowly win 61-59 after Mutoro missed a late layup to send the game to overtime.
Speaking after the win, Lakeside coach Brian Lusaga congratulated his players for not giving up in the last quarter, saying they are just getting started.
"We believed in ourselves from the start and that was clear after coming out on top in the first, second and final quarters. This is a good win against a talented Ulinzi side and this result will really boost us going forward," Lusaga told the Standard Sports.
Coming into the game, Ulinzi had beaten Blades, Eldonets, KCA-University and Umoja while Lakeside had lost their first four matches against EMYBA, Thunder, Eldonets and KPA.