Visiting KPA sink Lady Bucks and Lakeside in Kisumu ties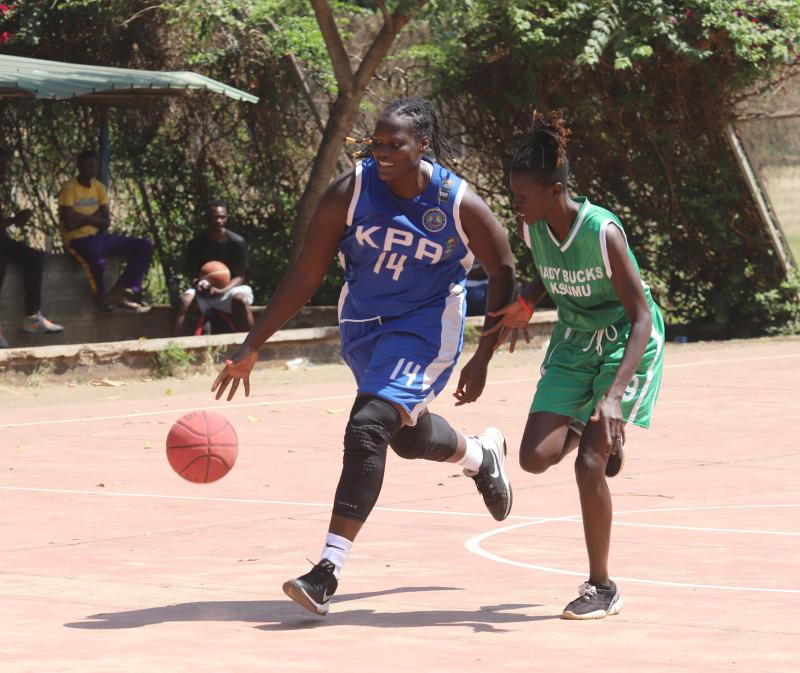 Kenya Ports Authority (KPA) women and men's basketball teams continued with their bright start in this year's Kenya Basketball Federation (KBF) Premier League after winning their respective round three matches.
In the early women's premier league kick-off at Manyatta Arabs Primary School in Kisumu on Sunday, KPA thrashed hosts Lady Bucks 86-21 to extend their unbeaten run to three matches after defeating Zetech University and African Nazarene University in their opening two matches.
Speaking after the match, KPA head coach Anthony Ojukwu said they got the result they wanted from Kisumu and shift their focus to their next match.
"It was a very easy match to us coming to Kisumu considering our fitness. We have been training and working hard since the year started and I love the chemistry which is slowly starting to tick," said Ojukwu.
"Lady Bucks did not pose any offensive threat compared to us but it's their first game of the season. I trust they will find their footing as the games progress. For us, focus shifts to our next match.
Celie Okumu dropped seven points, three steals and two assists in the first quarter with Diana Apiyo adding two consecutive three-pointers to help KPA take a commanding 34-11 score-line in the opening quarter.
Rita Aluoch, Rachael Wandago and Lilian Akinyi added four points each at the paint as the hosts struggled to score easy layups and jump shots.
In the second quarter, KPA blew out Lady Bucks with a 26-4 score as Taudencia Peter scored nine points and six rebounds.
Take a quick survey and help us improve our website
Take a survey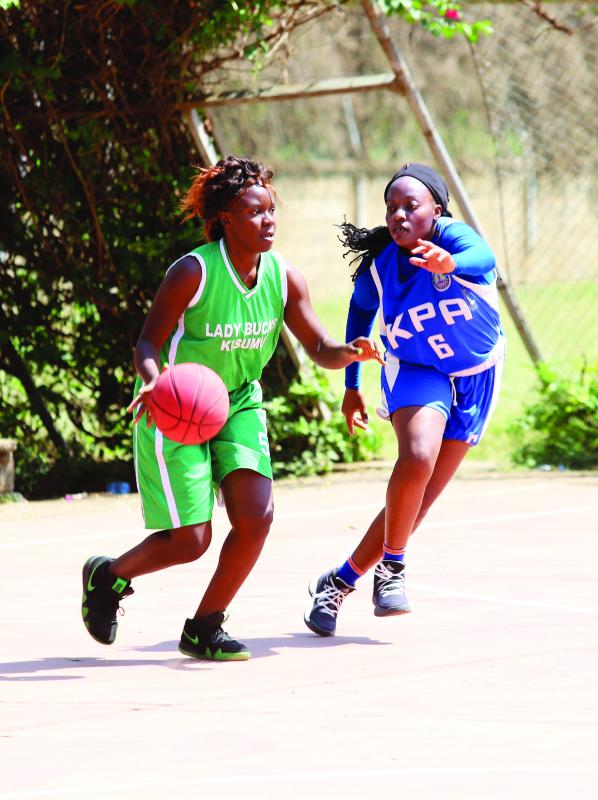 Hilda Luvandwa, Okumu, Mary Lisa and Aluoch added two points each.
The victory was sealed in the third quarter after a 17-2 run before KPA closed the game with a narrow 9-4 score in the last quarter to win 86-21.
In the men's premier league, KPA edged out Kisumu Lakeside 80-65 to condemn the hosts to their fourth defeat of the season.
Trevor Gari scored 12 points, two from the three-point line as Lakeside took a commanding 12-4 lead in the opening five minutes before KPA responded to take the first quarter 21-17.
The second quarter proved to be another close call with KPA outscoring Lakeside 13-11, a feat that recurred in the third quarter to end 24-21 in favour of KPA.
The visitors sealed their win in the final quarter after outplaying Lakeside 22-16 to win 80-65.
Lakeside headed into the match desperate for a win after a shocking 68-66 loss to Eldonets on Saturday but KPA proved stronger, registering their third straight win.
"We played well against KPA compared to our match against Eldonets. This is an improvement especially after a difficult start. We knew it was not going to be easy but we are not giving up. We will bounce back soon," Lakeside coach Brian Lusaga said.
In Nairobi, JKUAT defeated Footprints 52-30 in the KBF Women Division One league as KCA University edged out Safe Space 60-57 in the matches played at Nyayo National Gymnasium.