Kenyans want to quench basketball thirst, but fear being shortchanged by governing body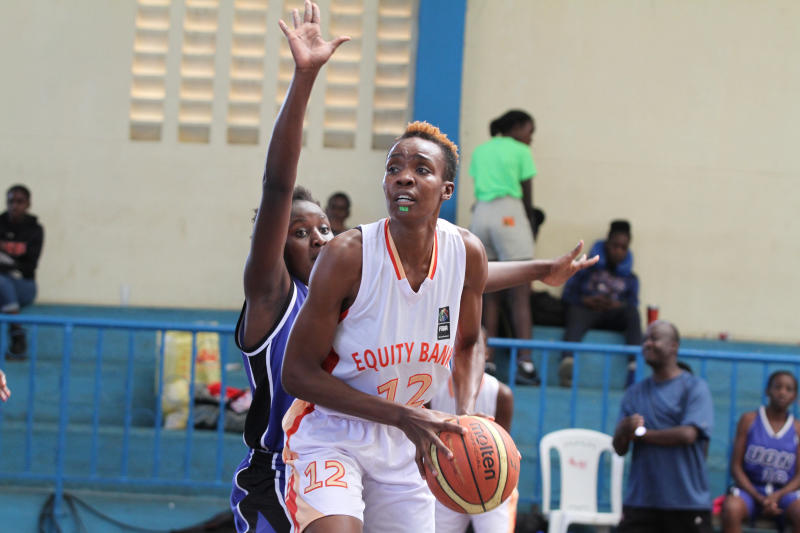 When Kenya Morans played South Sudan in a 2021 AfroBasket Pre-qualifier match in January the ambiance at the Nyayo National Stadium gymnasium was electrifying.
The clash rekindled Kenyans love for basketball as they thronged the gymnasium which proved too small to accommodate them causing close to two hours delay.
Ironically, the fans that turned out in large numbers to support Morans don't show such enthusiasm for local tournaments or league matches. They have shunned the game and prefer other forms of entertainment.
It goes without saying that Kenyans yearn to quench their basketball thirst, but fear being short-changed by the sport's governing body Kenya Basketball Federation (KBF).
If previous KBF league seasons are anything to go by, then their fears may not be far from the truth.
From postponed games, to delayed matches, to some clubs arriving at the match venue, warm up in readiness for the game only to be told that their opponents are held somewhere else and will arrive hours later.
The likeliness of missing games are very high due to unclear communication as there have been cases of one match having two venues.
The drama doesn't end there for after hours of delay one might just leave the venue very disappointed when matches are not played because the Stadia Management team refuses to light the indoor arena.
Take a quick survey and help us improve our website
Take a survey
This has turned away potential sponsors whose input would have helped KBF professionalise basketball.
For instance last season when a senior marketing manager from a top bank who had developed interest in a certain club went to Nyayo to watch the team play he got a rude shock when he had to leave two hours later.
His interest died on the spot because after two hours of waiting he left without watching the teams play and felt that the management was poor and basketball would not be a worthy investment.
While Kenya which is expected to be ahead of East African neighbours is lagging behind, Rwanda has made praiseworthy strides.
They have improved infrastructure and currently own the best indoor arena in region.
They are also gradually professionalizing the sport and have even attracted Kenyan players and coaches.
Kenyans who have had a chance to play or coach in Rwanda attribute that success to good management, selfless leadership and the investments the Rwandan government, corporate, individuals and groups have put in basketball.
Some of the Kenyan players who play in Rwanda include national team stars Georgia Adhiambo and Tom 'Bush' Wamukota.
Adhiambo currently plays for Ubumwe Basketball Club while Wamukota plays for Patriots BBC.
Another national team player Michael Makiadi plays for City Oilers in Uganda.
Others like Tylor Okari plays for Bakken Bears in Denmark with Desmond Owili playing for Kilysth Cobras in Australia.
Elizabeth Mburugu