Like a true Moran, Okall keeps moving, even with no basketball action courts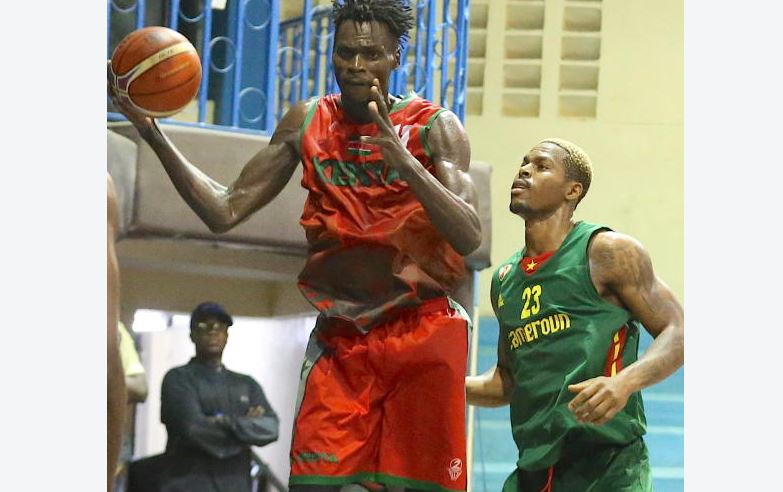 There is no single instance that can help define Ariel Okall.
His brilliance lies in his consistency, his unerring efficiency, his exquisite, almost otherworldly, elegance.
"There is no greatness where there is no simplicity," Okall quoted Russian author Leo Tolstoy in War and Peace during an interview with Standard Sports from his Setiff base in Algeria.
"Basketball for me is playing it simple. That's been one of my mantras - to focus and simplicity."
For the best part of a decade now, Okall has been the fulcrum of perhaps the greatest side in club and national team basketball.
The axis on which the Kenya Morans rotate, he has played with deceptive simplicity, an assured and fluid proficiency.
To watch Okall is to watch an embodiment of basketball intelligence. There are few players that can boast such technical and tactical excellence; there are fewer still that can interpret space with such radar-like accuracy.
He certainly hasn't let anything pass him by, even though some of the success his career has enjoyed has gone unnoticed
Now 30 years of age and with lack of playing time due to the coronavirus pandemic, Okall, currently playing for Algerian outfit Union Sportive Setifienne (US Setif), has extended his love for basketball outside the basketball court.
He is now a candid writer in the online blog, "The Doctors Report", which he started in April after the pandemic disrupted sports calendar, with an aim of telling other players' story.
"I want to highlight other athletes' achievements and stories. I believe so many players have a story to tell and there hasn't been a platform where they can do that so."
"The #doctor's report is a platform where athletes can speak their minds and also enjoy the spotlight. It for basketball players. I created that for basketball not even for myself."
"My objective is to sell East Africa basketball to the world. I want the world to see us and understand we also have a strong basketball league here," said the two-time KBF champion with KPA.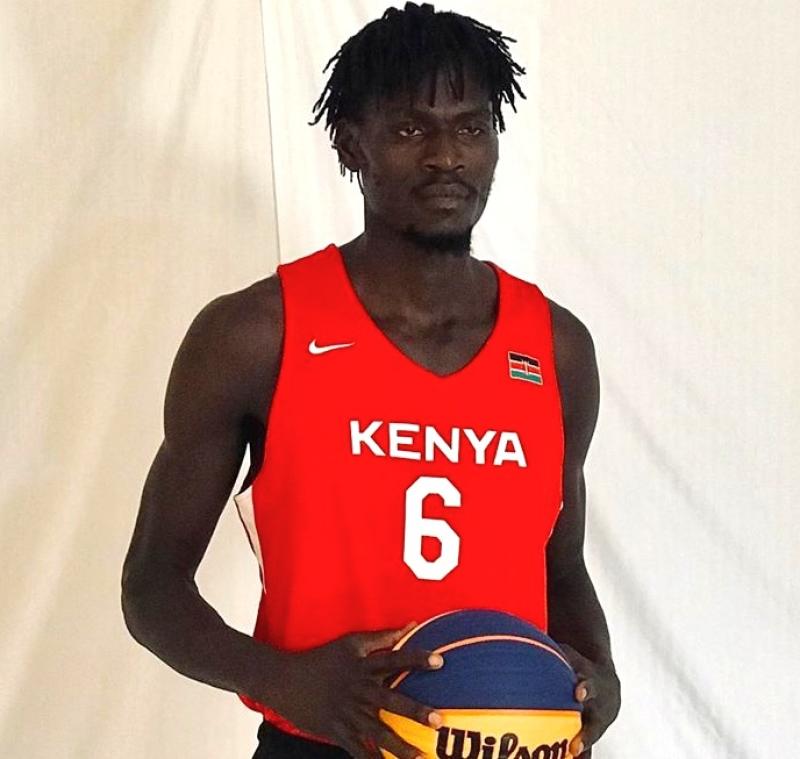 With sports slowly returning back to life, Okall has vowed to continued writing despite being swamped by a busy schedule as more matches await him.
"It won't be easy but I am committed to seeing this new project work. It is a new dawn not only to me but to African basketball players. Exposure to the world should give them that extra push," he said.
Born in Nakuru to a family that has a sporting pedigree, Okall, the third child, was active in sports during his childhood.
His was first interesting with football, after being inspired by his father, Elijah Koranga, a member of the 1992 Harambee Stars team that made is to the Africa Cup of Nation in Senegal.
However, it was when he joined Lanet High School in 2004, that he developed some of his peculiarity: his unparalleled competitiveness, his occasional nastiness and aggression unlike that of his future Moran teammates.
"I started playing around late 2005 just as a way of escaping from the pain of losing my grandmother," he said.
"The following year, I joined the school team but it was because I was taller. I didn't like it because I wanted to be like my dad and play football."
Okall hit his low moments when he quit basketball after high school as he played football for three years.
This was really a tall order and as he sought to emulate his father, it didn't work out.
"I quit basketball and went to football, where I got injured twice in both ankles. I couldn't play anymore. With those injuries, I was done with sports. I wanted to be like my father and play for Harambee Stars but that was impossible."
Nevertheless, he did not lose hope of ever playing and joining Nakuru Club in 2010 would become a career-changing opportunity for him.
"I started hanging out with basketball players and with time, started playing scrimmages when I wasn't having football training sessions. That's how my love for basketball grew."
"I was becoming a better basketball player with each passing day and decided to stick to the courts, but it was in 2010 when I decided to join Nakuru Club after having the urge for more competition."
"At Nakuru Club, I wasn't a starter. I sat on the bench a lot but I didn't quit and kept pushing for game time. It taught me something about humility. Challenges were in their numbers though. I couldn't support my basketball financially. Even acquiring playing shoes was a tall order."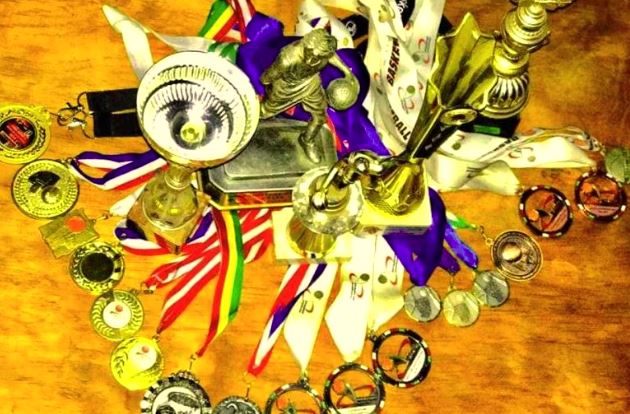 Faced with tough times coupled with lack of facilities, Okall pushed through and after three years with the club, he signed for four-time KBF Premier League champions Kenya Ports Authority (KPA) in 2013 after winning silver with Nakuru in the Division One league.
During his debut in the premier league, he helped KPA qualify for the KBF finals, which they lost 3-0 to Cooperative Bank in the final.
A year later, he was voted KBF Most Valuable Player (MVP) after helping KPA win their maiden title after thrashing Ulinzi Warriors 3-1 in the best-of-five series play-offs final.
He treasures the MVP feat so much so that he dedicated it to his mother.
"The MVP award will forever remain special for me. Just to have my name mentioned among some of the top KBF MVPs that played in the country's top league, is totally a dream come true."
Furthermore, he was handed his national team debut by former national team coach Anthony Ojukwu, making his debut against Somalia in Kampala, Uganda during the FIBA Zone V Afro Basket qualifiers.
His exemplary and consistent performance at the qualifiers saw him make his first sojourn out of the country after signing for six-time Uganda National Basketball League Champions Falcons in 2015.
He did not stay long in Uganda as Oman came calling and he signed for Ahli Sidab later in the year. He played for two seasons before returning to Kenya and rejoined KPA.
At KPA, he helped the dockers win their second consecutive title and third in total before being voted the best defensive player during the 2017 Africa City Challenge Basketball championship in Nairobi.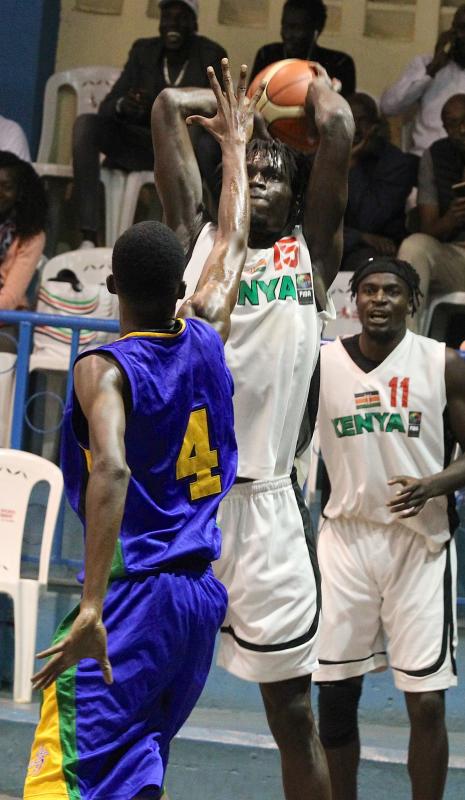 In 2018, he signed for PLS Hawks in Seychelles for a short stint, moved to Salvio in Tanzania before returning to Oman later the same year and played for Dhofar Basketball until 2019.
He returned to KPA for the third time last year but the side failed to make KBF finals after being knocked out by champions Ulinzi Warriors.
Last year, he helped the Kenya Morans team win gold at the Afrocan Zone V qualifiers in Uganda before winning silver in Bamako, Mali during the Afrocan games after losing to Mali.
Earlier this year, he signed for Algerian top side US Setif where he is currently waiting out for the season to resume.
To upcoming basketball players, Okall says: "The game will break you apart, the journey will test your will and quitting may seem as a way out but the game will make you great if you stay on the course."
"You also need to remain consistent despite the challenges you may face. Strive for progress."
He pays tribute to the late Nakuru Club coach Sejo Delewa, coach Richard Randa, Kenya Military Academy for helping him out during his early years in the game.
Off the court, Okall is a trained teacher from Asumbi Teachers College.