Players who skip the restart will have their pay docked
BASKETBALL By AFP | June 18th 2020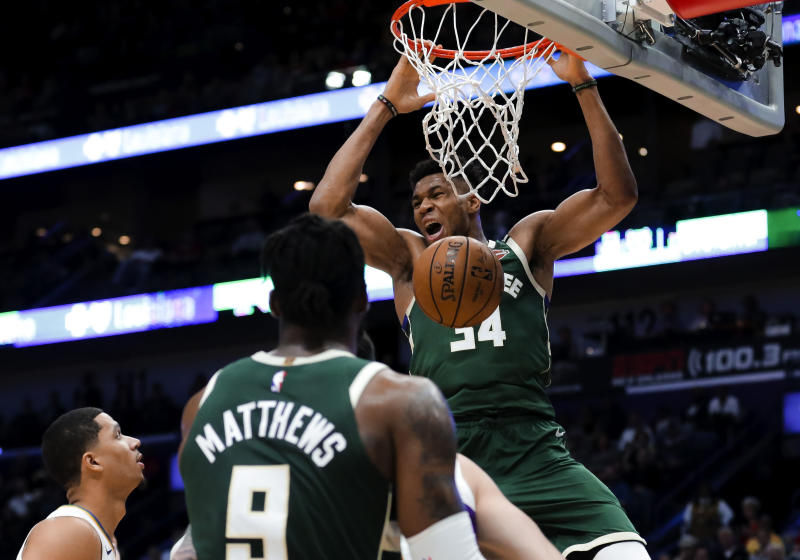 The NBA says that players who decline to play in the restarted season in Florida next month must let their clubs know by June 24 and will face having their pay docked by up to 14 games.
ESPN.com reported that the NBA Players Association informed its members on Tuesday night that they have until June 24 to make a decision whether to take part in the games at the Walt Disney World resort in Orlando, Florida.
The owners and the union have worked out a deal which would see any player who decides to sit out the rest of the season have their compensation cut for each game skipped up to a maximum of 14 games.
"It may not be for everyone," NBA commissioner Adam Silver said of the league's return-to-play plan.
"It will entail enormous sacrifice -of those players and for everyone involved -the coaches, the referees."
Several NBA players, including Los Angeles Lakers Dwight Howard, have bypassed the players' union and voiced their opposition to resuming the season as a protest against racial discrimination and police brutality in the United States.
The Lakers backup center Howard told CNN that now is not the time to resume basketball in light of the protests that broke out across the US following the death of George Floyd at the hands of a white Minnesota police officer last month.
Brooklyn Nets guard Kyrie Irving also reportedly lobbied fellow players on Friday to sit out the scheduled resumption of play as a protest against racism.
Floyd, a black man, died on May 25 after a police officer kneeled on his neck for nearly nine minutes.