How Koranga rules basketball courts in US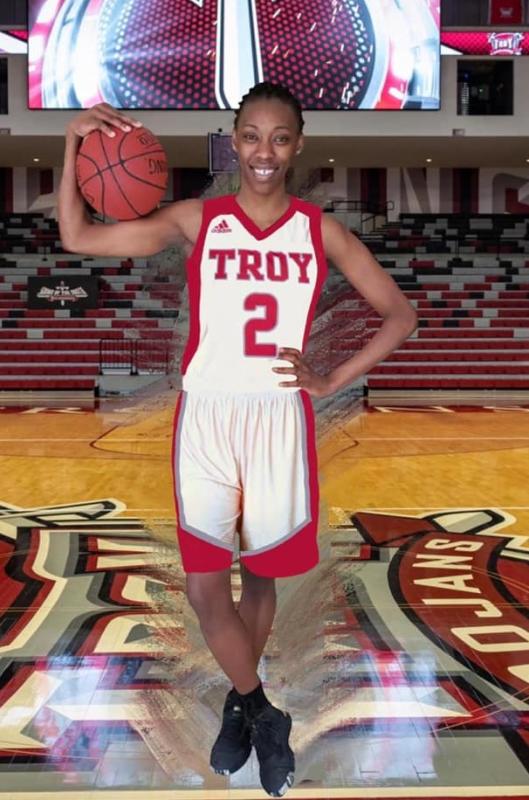 Unlike most of her teammates, however, the senior forward does her job rather quietly, letting her skills on the court do the talking.
Her dribbling skills, the economical movement of the arms and a text book running style makes Felmas Koranga stand out.
Her bobbing pony tail – her hairstyle – remains her distinctive feature. Standing at five feet eight-inch, she is a bit of a towering figure.
Those who have had an opportunity to watch her play in the American league will notice that she is indeed special.
Koranga, the Kenyan forward, is not your ordinary celebrity. She is not as popular as her elder brother, the Kenya Morans star Ariel Okall even though she plies her trade in America's Troy University.
"Basketball is my life. I want to be remembered for as a good basketball player. That's a target I long to achieve," Koranga told Standard Sports on phone from Texas, USA.
Born in Nakuru in a family with a sporting pedigree, Koranga, the sixth child, was active in sports and during her childhood and played football, handball and volleyball.
"In primary school, I played most of the sports because I was trying to get a footing in sports. At that level, I played volleyball mostly," Koranga said. Her father, Elijah Koranga, played for Harambee Stars.
While trying out with several sports, her brother Okall, who plays for Kenyan Morans and Algerian side US Setif, advised her to take up basketball once she joined secondary school.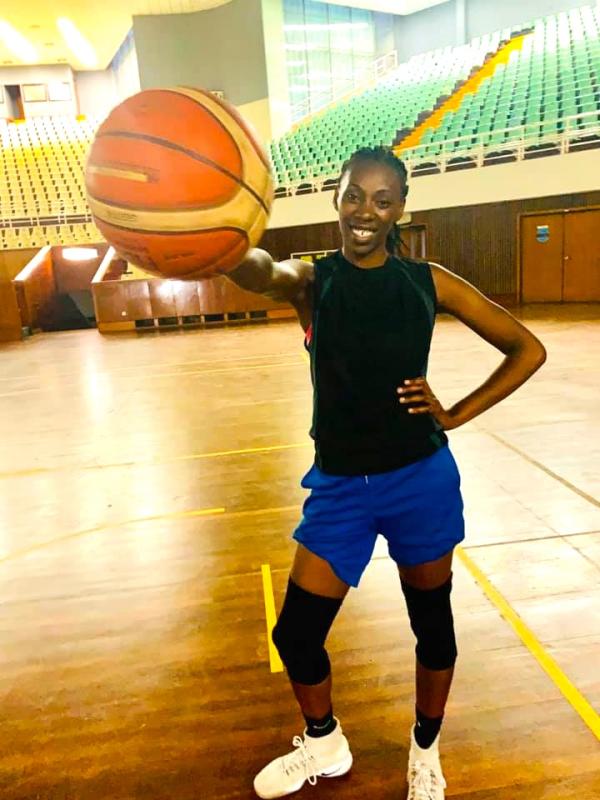 Koranga joined former East Africa Secondary School basketball champions Shimba Hills High School and it took two years before she heeded her brother's counsel to take up basketball.
Dream come true
"I played volleyball, netball and took part in 800m before I started to play basketball in 2012 while in Form Three. I admired my brother without knowing it will set me on course."
At Shimba Hills, she helped the school win the 2013 East African Secondary School basketball girls' title after finishing as runners up in previous years.
After high school, she quit basketball in what she describes as her lowest moment in life.
"It was hard. I lost interest in the game but I am thankful for my brother Okall for guiding and encouraging me not to quit."
Already a noticeable basketballer after having made her national team debut with the Under-18 team in 2014 against Uganda, through the help of Traudencia Peters, her former teammate at Shimba Hills, she joined Tyler Junior College in 2018 where her basketball career started.
Koranga returned to Kenya last year and helped the national women's basketball team, Kenya Lionesses, win silver medal at the Africa Zone Five Championship in Uganda where Kenya finished second behind Egypt.
Two years since she moved to the US, she has made a name for herself during the two seasons' stretch of games in the National Junior Collegiate Athletics Association (NJCAA) League.
Unlike most of her teammates, however, the senior forward does her job rather quietly, letting her skills on the court do the talking.
She was named the 2020 Women Basketball College Association (WBCA) Player of the Year last season while at Tyler College (since 2018) and voted Region 14 regular season Most Valuable player (MVP).
Koranga is set to play in the National Collegiate Athletics Association (NCAA) Division One League after signing up for Troy University in the US earlier this month.
She was also named in the WBCA First team All American and the NJCAA First team All American.
"This is a dream come true for me. I cannot wait to make my debut and give it all in the court when normalcy returns. But first, thanks to God and everyone who has helped me through my journey in basketball," she said.
During her two years at Tyler College, she amassed over 1,000 points and 750 rebounds.
She finished sixth in the nation for blocks with 92, was 16th in total points scored (590), and fifth for total rebounds (407). She also recorded 26 double-doubles in 31 starts.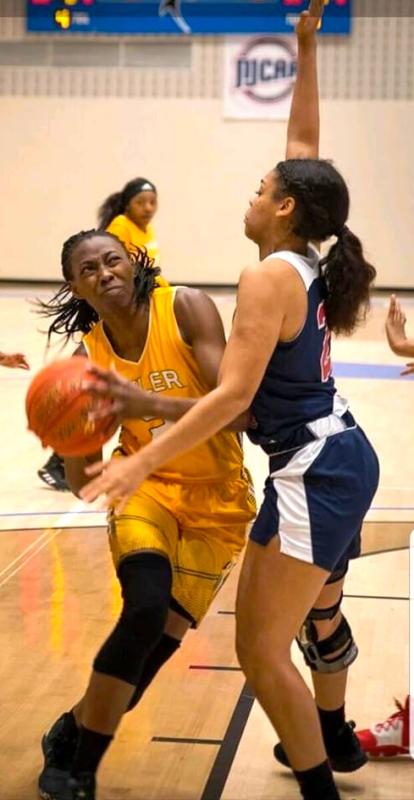 Koranga was also voted the Freshman of the Year during her first season, the NJCAA 2018/19 season in addition to making the 2nd team NJCAA All-America team 2018/19.
"I had to step up and put in more effort just like everyone else in the team.
Though it was hard at first due to the culture, lifestyle and style of play, my coaches Trenia Tillis Hoard and Bryant Porter helped me through and I am grateful to them," she said.
Koranga, who was also on the radar of several other top universities in the USA, said she was happy to continue her career after committing to Troy University.
"Playing at this level makes me feel pressure has been placed on my shoulders and I have to deliver. Step by step I believe I can make it to the top league," said Koranga whose other brother Emmanuel Ochieng plays for KBF side Ulinzi Warriors.
She attributes her growth in the sport to her family and coaches in US.