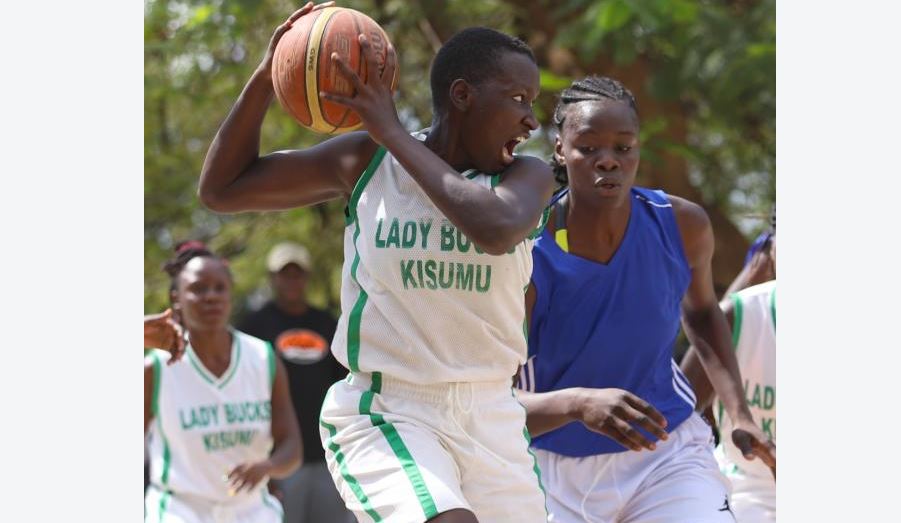 It took some time before Stephanie Tongoi became a dependable player at Lady Bucks Kisumu.
But when she eventually did, everyone at the Jomo Kenyatta Sports ground knew they were watching a legend in the making.
Averaging an astounding 30 points per game during the 2019 Kenya Basketball Federation Women's Division One league, Tongoi has shown that she is ready for the big and intense premier league matches.
Her remarkable and consistent exploits in the basketball court set her on the road to becoming the Buck's top scorer as well as earning her the Most Valuable Player (MVP) award last year.
"Every match day, I always think about the game. If you drift and dwell on who's going to win the title, then you'll lose your focus. Every thing else will just fall in place," Tongoi said in an interview with Standard Sports.
The power forward, who has NBA legend Michael Jordan as her role model, was instrumental in Lady Bucks' promotion to the women's Premier League and is looking forward to replicate that performance in country's top league.
"The MVP award was just inspirational and motivating. My goal now is to excel in the premier league. It won't be easy but with hard work, good training and preparation, I believe we can make it," she said.
The sharp-shooting Tongoi now wants to lead the top scorers' chart while helping her club qualify for the play-offs when normalcy returns.
This year's competition was scheduled to start in March, but was suspended owing to the coronavirus pandemic.
Acknowledging that her colleagues played a big role in her success last year, the power forward believes that with team work, they can be a force to reckon with in the top tier league.
"Last year, we resolved to gun for the league title and ensure that one of us bags the MVP award. I trust that as a team, we will be competitive despite being a young side and coming up against more established and well-funded teams," said the 29-year-old player.
Tongoi was born and raised in Nairobi where she played volleyball and netball at St George's Primary School.
Her interest in basketball grew when she joined Tigoi Girls High School in 2005, where she was a frequent player at the national and East Africa secondary school games.
It was when she joined Strathmore University Swords that she met coach Sylvia Kamau, who helped her through the core basketball basics and prepared her for the premier league.
"Coach Sly (Kamau) helped me a lot when I was a rookie at the university team which was playing in the top league. She helped me be the player I am today. She saw my worth and believed in me, giving me confidence and I'm so grateful to her," she said.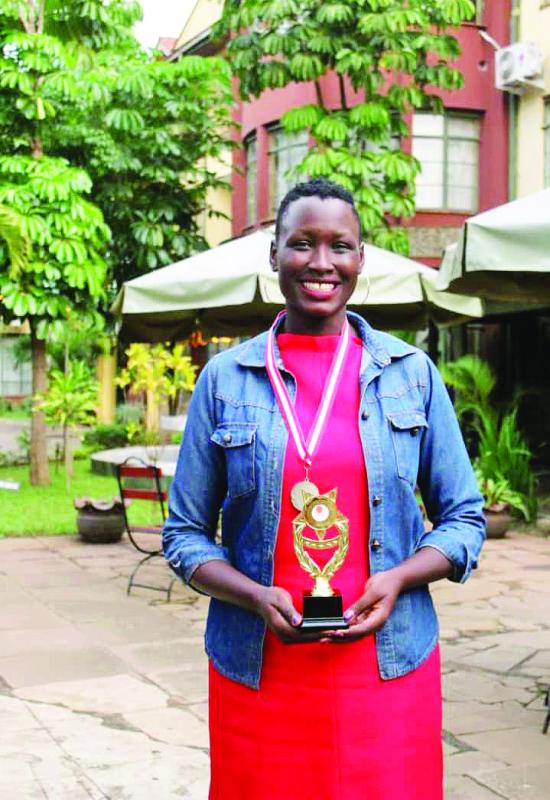 Tongoi helped Strathmore win the Kenya University School Association (KUSA) games between 2009 and 2012 before being forced to quit basketball for four years thereafter.
She joined another college which did not offer basketball and chose to concentrate on her studies. For the better part of 2014 to 2016, she was faced with a daunting task of looking for a job after college.
Nevertheless, she did not give up on playing basketball and in March 2016, she joined Lady Bucks after relocating to Kisumu.
"The first season was shaky for me. New teammates, new coach and the bit of building a rapport with everyone was hectic," said Tongoi.
Lady Bucks finished sixth that season before making one step forward to finish fifth in 2017.
In 2018, the lakeside outfit reached the finals but due to lack of funds, failed to travel to Nairobi for the finals against African Nazarene University and remained in Division One.
Last year, she led the Bucks to the premier league alongside Riara University after being crowned Division One champions.
"I am very proud to have been part of the team that qualified for the top league and I can't wait for the league to resume," she said.
Lady Bucks dismissed Kenya Ports Authority Youth 3-1 while Riara saw off Strathmore University 3-0 in the women's National Division One semi-final play-offs with all finalists assured of places in the top league.