Chamique Holdsclaw: Story of the Michael Jordan of women's basketball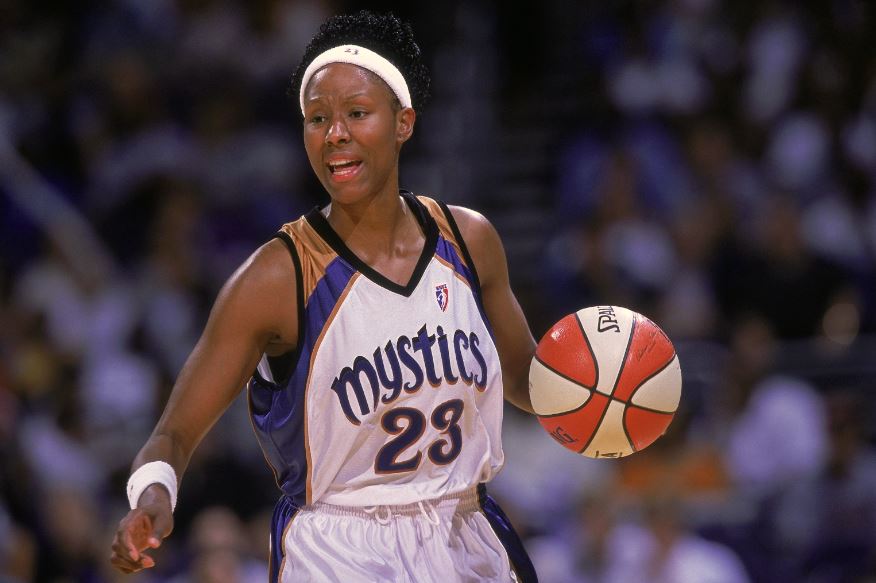 Chamique Holdsclaw, 42, played in the Women's National Basketball Association (WNBA) for 11 years — six of them with the Washington Mystics — and was a WNBA all-star six times.
The basketball arena is full of young men hailed as the "Next Michael Jordan." Holdsclaw is a unique character and claims the distinction of being the first woman driven to the fringes by Jordanian expectations.
She was inducted into the Women's Basketball Hall of Fame in 2018 after three national titles with the Tennessee Lady volunteers, named WNBA Rookie of the Year in 1999, WNBA scoring champion (2002), the rebounding champion (2002, 2003), an All-Star six times and being an Olympic gold medalist (2000).
Holdsclaw has battled double-teams, achy knees, depression and suicidal thoughts during her illustrious career. And she's still going strong.
She is now a mental health advocate and the subject of a documentary film "Mind/Game: The Unquiet Journey of Chamique Holdsclaw." It tells the story of a WNBA All-Star's experience with mental illness. Chamique's journey reflects the challenges faced by millions of people and families dealing with similar issues.
GameYetu had an opportunity to talk with the Jordan of women's basketball via a Zoom meeting where she talked about her career, fight against depression and bipolar disorder.
This is her story…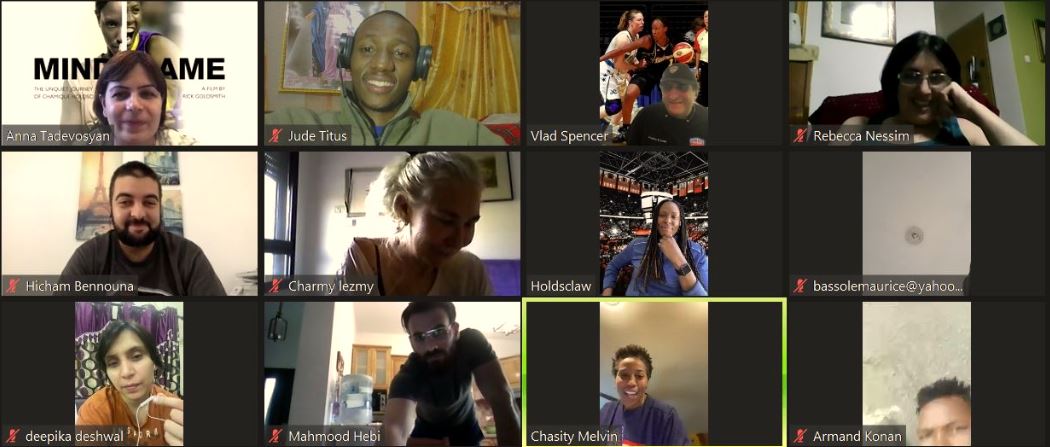 Why did you choose basketball and how did it all start?
I grew up with a very strict grandmother and I had to do things under discipline and structure. The basketball court used to be right next to our house and I would love playing there. At that time I was the only girl among boys and it was tough because fellow girls didn't understand why I always wanted to be with the boys. I was teased and bullied but I loved it. I later realised I was better than the boys and that was enough motivation.
What were your dreams growing up?
I grew up dreaming that I would be the first woman to play in the NBA because there were no opportunities at that time for women in the US. When WNBA came for me I was in college and there was a lot of hype because of the basketball megastars at that time.
Why did you choose jersey number 23 and is it because of the great Michael Jordan?
In high school, I always wanted to be like a big guy and Magic Johnson was my favourite player, who wore number 32. What happened was that in high school the number 32 jersey was too big for me and they gave me number 23. My grandmother was extremely happy because Michael Jordan is the best basketballer in history. Being considered the female Michael Jordan was so challenging but I considered it a compliment.
Tell me about your depression when you were younger and what you think about mental illness?
My grandmother realised I was dealing with depression when I was 11 and she took me to therapy. I was struggling mentally because my parents were struggling with alcoholism and I knew they were the only parents I had despite everything. I always wanted to be by myself, I wanted to wear dark coloured clothes and had anger issues as well. I kept things inside and didn't share with anyone else and that killed me inside for a very long time. I was diagnosed with bipolar and realised it was a problem that I was going through alone and no one else. Other people who had the same disorder enabled me to realise how it's important to share and accept the situation but of course, do something about it.
Tell us about your coach (Pat Summitt) and the not so rosy relationship you had at the beginning of your career in college?
It was a tough adjustment because I'm from Ney York City and I went to Knoxville, Tennessee and therefore it was a big challenge because it is a completely different environment. My coach Summitt! That woman is tough because I used to get kicked out of practice, had a ball thrown at me but this hardened me to become a superstar. She has coached for 37 years and therefore understands the game of basketball perfectly. The challenges that come with being a woman also hardened her and I learnt so much from her together with my teammates.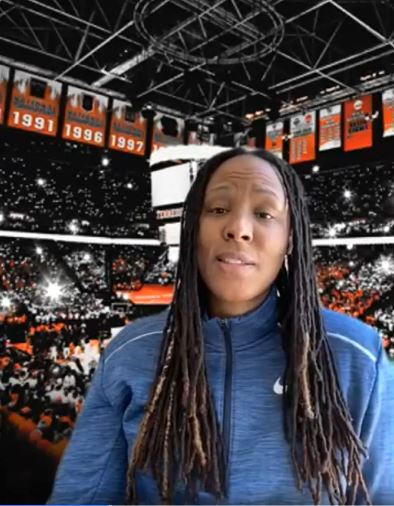 How was the transition from college to your professional career at 21 when you joined Washington Mystics?
It was a major challenge because I didn't have coach Summitt or my grandmother around me. In my team, there were different kinds of personalities and I had to deal with that. In my third year is when I settled and mastered my environment.
What is your darkest moment?
I lost my grandmother and that made me hit rock-bottom. I couldn't think clearly, I was emotional and the problem is I was dealing with these problems alone. After year after I had buried my grandmother her husband also passed away and this was my worst moment in life again.
You almost committed suicide what prevented you from doing it?
I started thinking about taking my life and wanted to join my grandmother but fortunately, one friend had the keys of my house and insisted that she wanted to see me and that is when I got help. The therapy helped me to talk about my problems and I had a better life because I had destroyed many relationships.
What drives you and made to reach the top of the mountain before others?
I'm a competitor and I love to prove people wrong. I want to be the best player, daughter, best friend and I always want the quality of my life to improve. This is my greatest motivation!
How has coronavirus changed your life and what would advise people during the tough times?
I'm locked in my house in New York City and my life has changed because I love going to places and not used to being glued at one place. I'm so much into fitness, meditation and I have a 5-months old baby whom I'm taking care of. I also ensure I have 2 hours to myself every day to read, meditate and keep fit. I also want to tell people not to isolate themselves and do video calls, join chatrooms and talk to friends and family. They should also remember to follow government guidelines.
Holdsclaw you are such an inspiration even to the boy child out there. How have you dealt with racism and what is your message to Kenyans especially girls and the young people who love sports?
Racism is an ever-evolving thing and is difficult to deal with it sometimes. I always tell people about how I have been a minority all my life especially in school and my career and that experience helps me educate people on how to deal with racism. The thing is education is the key and always ignore chants and do your thing. I just want to tell Kenyans and people in Africa who love sports is that we are privileged because this is a social media era. Record those clips and upload online and someone important or the government will get to watch your talent and decide to support you. Keep working on your game, send out footage, contact people and build relationships.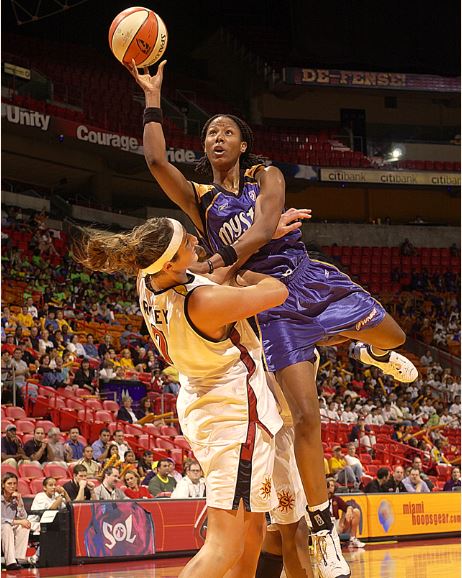 Some of Chamique Holdsclaw records according to basketball-reference.com:
Class of 2018
Holdsclaw is the all-time leading scorer and rebounder at Tennessee in men's or women's basketball
She is also the all-time leading scorer in SEC women's basketball
Holdsclaw guided the Lady Vols to three NCAA National Championships (1996, 1997, 1998)
She was a four-time Kodak/WBCA All-American and two-time Naismith Player of the Year
Holdsclaw was named the Honda-Broderick Award winner in 1998 and was named the James E. Sullivan award winner for top amateur athlete in the U.S. in 1998
She was named WNBA Rookie of the Year in 1999 and was a WNBA All-Star six times
Holdsclaw was the WNBA Scoring Champion in 2002 and was the WNBA Rebounding Champion in 2002 and 2003
She helped guide USA Basketball to a gold medal in the 2000 Olympic Games in Sydney
Holdsclaw was a WBCA All-American in high school in 1995