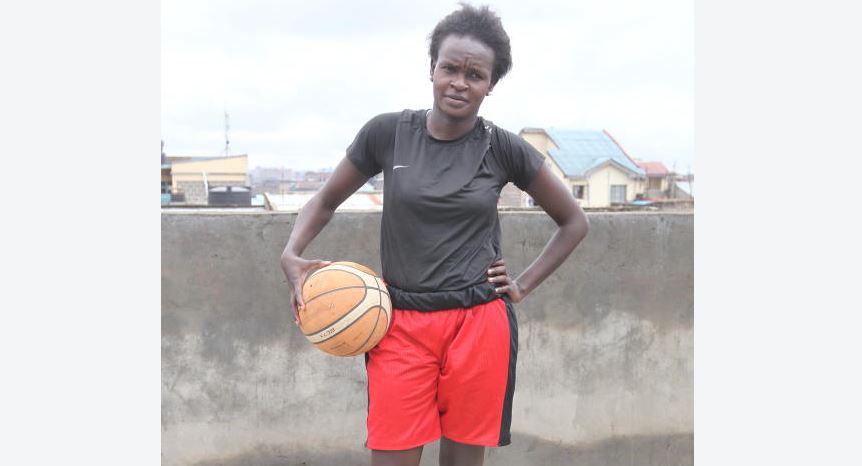 No matter the hardships, losses and heartaches Debra Obunga has suffered in life, she has never thought of quitting.
The Zetech University new signing believes she still has more to offer to the Kenya national women's basketball team, nine years after making her national debut.
She has an enviable determination and focus only longed for by many.
"I have never thought of giving up! I grew up being told by my seniors to always work hard and to keep pushing my limits," said the former KPA guard.
She says her goal is to use her 12 years of experience to help her new-found home, Zetech, win the Kenya Basketball Federation (KBF) Premier League title.
"Nothing beats the feeling of winning the premier league title. It would be an honour to win my second premier league title, now with Zetech," she said.
The 30-year-old won the premier league title with Kenya Ports Authority (KPA) in 2013 and the women's Division One title during her first stint with Zetech, in 2015.
Born and raised in Kisumu, the first sports she thought of were netball and football.
"I played netball and football while at Arina Primary School. These were the most common sports at that time," she said.
It was not until she joined Kisumu Girls High School in 2004 that her love for basketball was born and blossomed.
"When I joined high school, I decided to try my hand in basketball. I had played netball before so, I told myself that this would be an easy task," she said.
Obunga represented Kisumu Girls in the secondary school games, where they exited the championships at the regional level.
Even though she was a rising star in basketball, Obunga also focused on netball, where she guided her school to the national school games on several occasions.
"With basketball, we did not qualify for the national games. But for netball, we represent Nyanza several times between 2004 and 2008," she said.
For Obunga, however, she decided to focus on one sport after sitting for her Form Four exams. She quit netball and picked up with basketball.
She was called up to the national under-18 basketball team, a feat that saw her attract suitors from the premier league before eventually signing for Kenya College of Accountancy (KCA) University.
In 2011, she signed for NYTA Shimba where she played for one season. She later earned her first call up to the national team.
But was joining KPA in 2013 that saw her win her first title after helping the squad lift the women's premier league title.
Her stint with KPA lasted for one season. She then switched her loyalty to Eagle Wings in 2014 before proceeding to join Zetech University in 2015, where she was instrumental in the team's promotion to the premier league after winning the Division One title in 2017.
She then returned to KPA in 2018, played for two seasons before returning to Zetech University this year.
She picks last year as her best moment with the national team where Kenya narrowly missed the All Africa Games solitary ticket after losing to Egypt in the final.
"We were having a good game and enjoying ourselves in Uganda until we lost to Egypt in the final. We were almost there but we were unlucky," she said.
Obunga has, however, promised to come back stronger especially after losing in both the Afro Basketball championships in Dakar (with the national team) and the premier league title (with KPA).
"My goal is to return stronger both for the club and national team. I am not giving up yet on winning a championship with the national team," she said.
"We reached the final last year and learnt our lessons. I believe with good preparations and support, we can win titles for Kenya."
Obunga, who envies her national teammate Hildah Indasi. After she's done with playing, Obunga would want to be a trainer and possibly, a national team coach.
And to upcoming players who wish to play for the women's national team, she emphasises on hard work, self-belief and God.
"You first need to in God. Believe in yourself because the responsibility of playing for the national team comes with the burden of representing all Kenyans. Hard work and discipline and step by step, you will get there," she said.