Schools: Champions Aga Khan Academy retain basketball titles in Mombasa games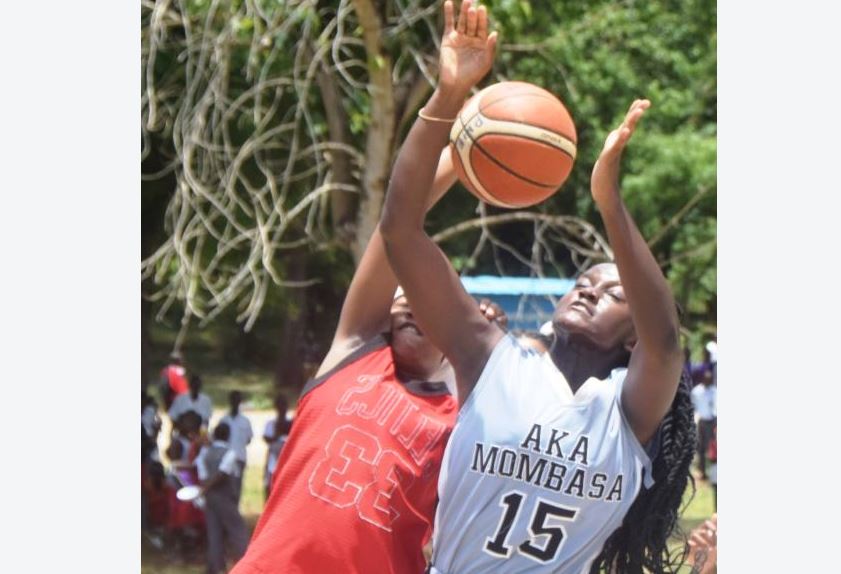 Aga Khan Academy and Shimo La Tewa High School retained basketball and rugby titles during the Mombasa County secondary schools Term One games.
At the same time, Coast region swimming gala that was scheduled for Saturday at Oshwal Academy Nyali was called off after the Ministry of Health suspended all inter-schools gatherings in an effort to contain the spread of Covid-19 disease.
Also postponed is next week's Coast region games at Kwale High School.
Champions Aga Khan Academy retained both boys and girls' basketball trophies for the fifth and third years in a row while Shimo La Tewa High School captured both rugby 7s and 15s titles.
In boys' final, Aga Khan Academy successfully retained the title after beating former champions Shimo La Tewa High School 63-33 at the latter's grounds.
Skilful Jordan Ssewakiryanga and Murangira Tindyebwa were outstanding for the winners who have been grouped in Pool A at the regional games alongside Lamu boys, Mazeras boys and Kilifi's Sokoke boys.
Enroute to the final, Aga Khan beat Mombasa Baptist 67-49 while Shimo La Tewa stopped Mtopanga 58-12.
In girls final, Aga Khan Academy silenced Mama Ngina 38-15 beating them for the second time within two weeks after the former beat the Mama Ngina Girls in the semi-finals of Mombasa Mvita sub-county games.
In the semi-finals of Mombasa County games, Aga Khan Academy humiliated Kajembe School 72-1 while Mama Ngina whitewashed Mtopanga 56-1.
In rugby 7s, Shimo La Tewa dismissed Miritini 12-5 in the final of the main cup after beating Allidina Visram 19-5 in the semi-finals.
Miritini beat Tononoka 10-5 in the other semi-final.
Tononoka beat Allidina Visram 12-5 in the play off.
In 7s challenge cup, Moi Forces Academy blanked Kajembe school 17-0 in the final.
Shimo La Tewa won the 15s title when they clobbered Khamisi 44-0 while Tononoka beat Moi Forces Academy 5-0 to settle for second position.
Meanwhile, in Kilifi County games at Katana Ngala Memorial School, St George's beat Sokoke 6-5 (1-1) on penalties in the boys final while St Johns Kaloleni had nine points to win the girls' hockey title.
St Johns' Kaloleni beat Dungicha 11-10 in the girl's handball final while Dungicha dismissed Dr Krapf 27-17 in the boy's handball final.