Champs Buruburu, Dagoretti High begin title defence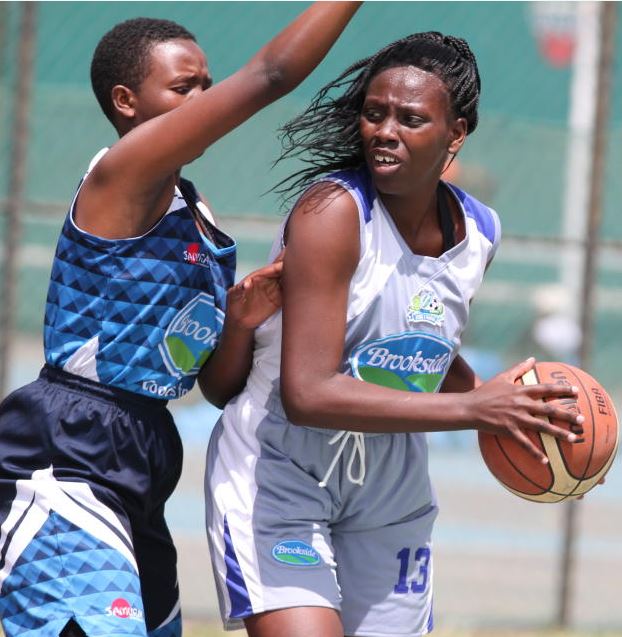 National basketball champions Buruburu Girls will today begin their regional title defence in Group A as the 2020 Nairobi Region Secondary Schools Term One games get underway across the city.
Also seeking to firm grip on their titles will be national and East Africa boys' basketball finalists, Dagoretti High.
Buruburu, who will be chasing their fifth title in a row, will open their account against Tumaini in the first match at Upper Hill School.
They will later take on Dandora Secondary in their second game before closing the day with a clash against State House Girls.
Buruburu coach Julius Otieno said they expect stiff competition, but are ready to defend their title.
"We have trained well and are ready for games even though we know that we face an uphill task. However, we are fighters and have always fought to get to where we are and our titles have never come easy," Otieno said.
Clarice Osula, who took captaincy from Shantal Kiobe, will be under pressure to perfectly fit in her predecessor's shoes.
She will be out to emulate Kiobe, who will be remembered for a fierce battle she staged against Kaya Tiwi at last year's national games, which saw Buruburu dethrone the former in a dramatic one-basket 43-41 victory.
Buruburu will also be without key players Maureen Nyang'anyi and Dinah Achieng, who completed Form Four last year.
OLM Shauri Moyo will take on Precious Blood Riruta while Olympic play St Teresa's in their opening Group C and B matches respectively.
REC launch their quest in Group D that also has former champions Parklands Arya, Ngara Girls, Ushirika Secondary and Nembu Girls.
Boys champions Dagoretti High will tackle Eastleigh High School in their Group A opener and later on play Muhuri Muchiri.
Former national and East Africa champions Upper Hill will battle for a place in the quarter-finals in Group B, which also has Starehe Boys, Mwiki Secondary, Aquinas and Peter Kibukosya.
In handball, 2018 champions Lenana School, who are hoping to reclaim their title and return to the nationals, take on Eastleigh in Group C that also has Upper Hill and Jamhuri High.
Lenana lost their title last year after losing to reigning Nairobi champions Hospital Hill 13-17 in the semis.
Lenena coach Nelson Omukuti exuded confidence saying his charges were ready to make amends.
"The boys are determined to make amends for they are keen to return to the nationals."
The rugby 15s challenge is down to four and defending champions Dagoretti High will lock horns with Ofafa Jericho while 2018 winners Upper Hill clash with Moi Forces Academy and Hillcrest School.
The final will be played tomorrow.