'Engineer' Akeyo shares her secrets to success [PHOTOS]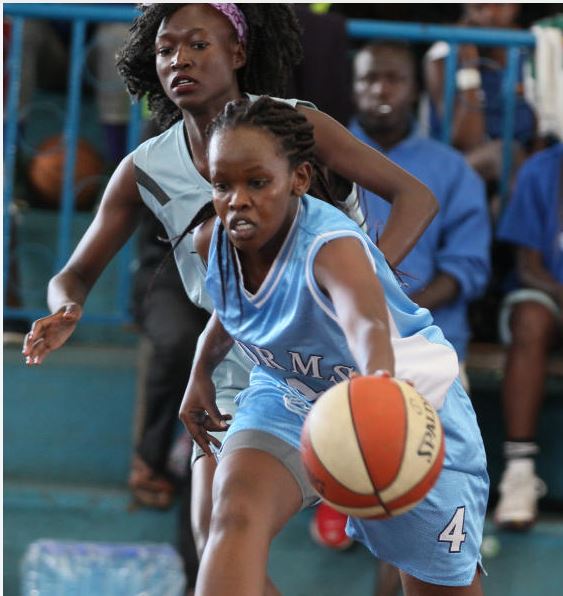 Trizah Akeyo hates losing whether on a basketball court, in class or whatever she does in life. This attitude has seen her push herself to the limit.
Being branded bossy by those who don't understand her has never stopped the University of Nairobi (UoN) Dynamites captain from leading her side to great achievements.
After joining UoN, she has excelled in university championships locally and internationally. She saw Dynamites return to the Premier League after 20 years leading them to the semis play-offs where they lost to champions Equity Bank Hawks.
Akeyo, a Fourth Year civil engineering student shares her secrets to success and future plans.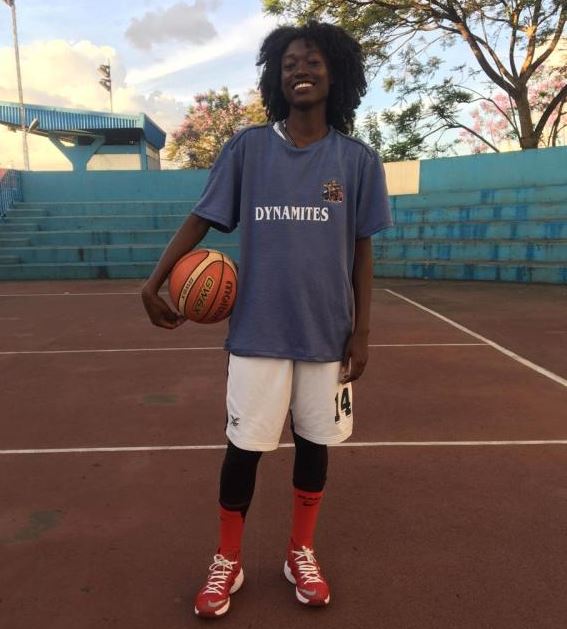 HOW DID YOU LEAD DYNAMITES TO FOURTH PLACE FINISH IN THE WOMEN'S PREMIER LEAGUE?
It was not an easy feat. In fact, we started off on a losing streak in the first leg but gradually gained confidence and were able to give a good account of ourselves.
YOU ALWAYS FIGHT TOOTH AND NAIL. WHAT IS DRIVING YOU?
I'm a natural fighter with a must-win attitude. I hate losing not just in a game but in life. My teammates at first thought I was very bossy but they have grown to understand me.
Take a quick survey and help us improve our website
Take a survey
YOU ARE A FOURTH YEAR ENGINEERING STUDENT, HOW DO YOU BALANCE BETWEEN PLAYING AND STUDYING?
It all comes down to discipline. You have to be very disciplined and plan wisely. Playing sports helps me unwind especially on days that school is very hectic.
WHAT IS YOUR SECRET TO SUCCESS?
There is no secret to success; it is all about hard work, discipline and putting God first.
WHAT IS THE BEST MOMENT OF YOUR PLAYING CAREER?
Leading UoN Dynamites back to the Premier league after 20 years and managing to reach the semis.
WHO IS THE TOUGHEST PLAYER YOU HAVE EVER ENCOUNTERED AT CLUB OR NATIONAL TEAM LEVEL?
Celine Okumu of Kenya Ports Authority. She is a talented and fierce player in both defence and offence.
WHAT'S THE CRAZIEST THING YOU HAVE EVER DONE ON COURT?
Hahaha, in high school game I lost concentration when an opponent was making a free throw. I took the rebound and scored against my team.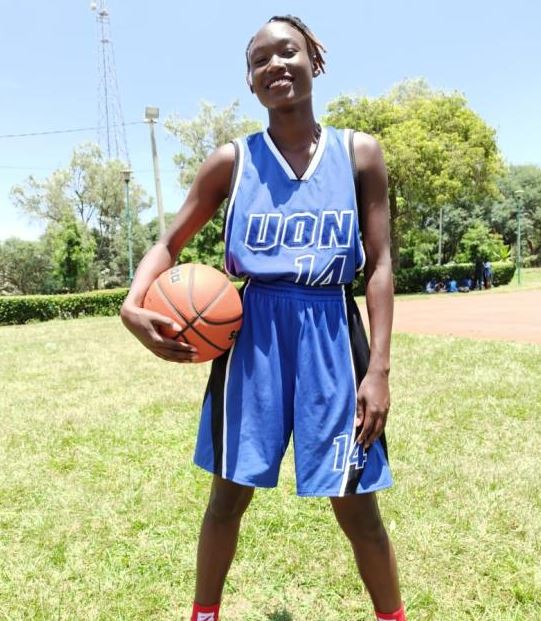 YOU ARE ONE OF THE MOST PROMISING UPCOMING PLAYERS; DO YOU SEE YOURSELF AS A NATIONAL TEAM PROSPECT?
It is a dream that I'm actually working hard on and my current coach Juma Kent also keeps encouraging me to keep pushing my limits. Representing my country would be a huge honour.
WHO INSPIRES YOU IN BASKETBALL AND WHY?
My team mate Shalon Gacheri. Though she is not popular, she plays her heart out and is big on teamwork. I also enjoy playing with Faith Atieno and Elizabeth Okumu. I learn something new from them every time we play.
YOU ARE YOUNG, INTELLIGENT AND BEAUTIFUL, HOW DO YOU DEAL WITH PRESSURE ESPECIALLY FROM THE MALE FANS?
Sometimes it is easy to be carried away but I try to be friendly while also maintaining boundaries.
DOES ANYONE ELSE PLAY IN YOUR FAMILY?
I come from a sporting family, my father was a footballer and sprinter back in the day while mother played hockey. My sister was a swimmer and my brother plays football.
WHAT ELSE ARE YOU TALENTED IN?
I am also good in football and athletics.
WHO IS YOUR FAVOURITE PERSON IN THE FAMILY AND WHY?
Flo, because she is my twin.
WHAT'S YOUR FAVOURITE HOLIDAY DESTINATION?
Masai Mara
WHAT'S THE BEST GIFT YOU HAVE EVER RECEIVED?
A nice dress my best friend got me for my birthday.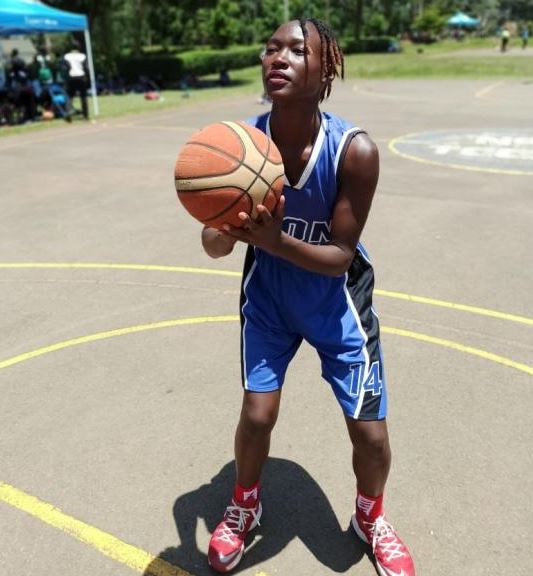 WHO IS YOUR MOST TRUSTED FRIEND AND CONFIDANT IN THE TEAM?
Faith Atieno, she is easy and is a very good listener.
WHO'S THE PLAYER YOU WATCH ON THE COURT AND SAY, "HE'S SOMETHING SPECIAL TO WATCH."?
LeBron James, he is super talented.
WHAT IS YOUR FAVOURITE MEAL?
Ugali, sukuma wiki and fried pork.
WHAT ONE THING CAN'T YOU LEAVE THE HOUSE WITHOUT?
My favourite lipstick.
WHO IS YOUR FAVOURITE MUSICIAN AND WHAT KIND OF MUSIC DO YOU ENJOY MOST
Chronixx. I enjoy reggae music as well as country music.
WHO DO YOU THINK IS THE BEST BASKETBALL PLAYER OF ALL TIME AND WHY DO YOU THINK SO?
LeBron James, he is also pushing the game to new heights.
WHY BASKETBALL? AND IF NOT BASKETBALL WHAT OTHER SPORT WOULD YOU HAVE PLAYED?
It is an easy game to learn and quite enjoyable. If not basketball, I would play football or try middle-distance running.