East Africans rue missed chance to continental duty
BASKETBALL By Game Yetu | February 19th 2020 | 3 min read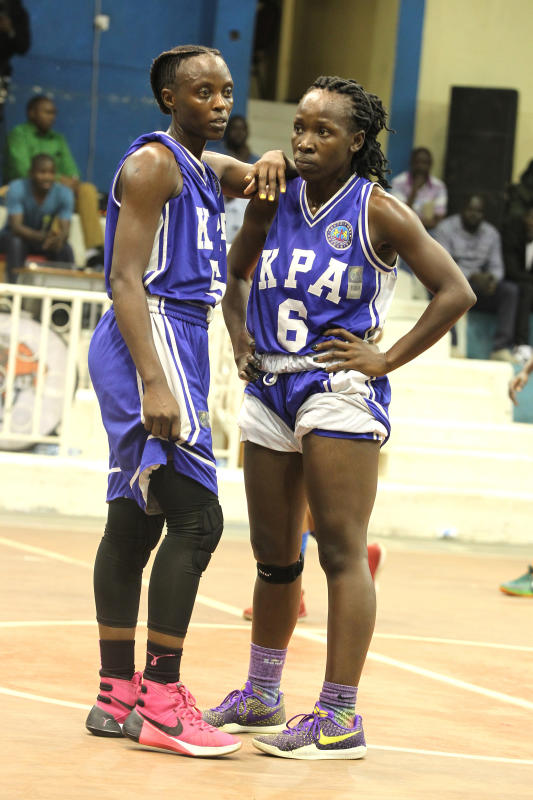 Tanzania, Kenya and Uganda fail to make it to the Basketball Africa League 2021.
Kenya Ports Authority and other teams from Tanzania and Uganda missed out on the inaugural Basketball Africa League 2021, which will begin next month.
Kenya Basketball Federation (KBF) secretary general Vitalis Gode says the region has potential of making it to more international tournaments and will have to work on improving structures as well as improving players' welfare.
This, he said, will help more teams from East Africa to make their way into the lucrative league, which is sponsored by the America's National Basketball Association (NBA).
Kenya Ports Authority forfeited their quest to feature in the tournament after their parent company withdrew sponsorship leaving the players with no choice but to give their rivals a walk-over in Kigali, Rwanda last year.
But Gode feels Kenya has the capacity to be among the elite in Africa.
A total of 48 countries were involved in the road to Basketball Africa League (BAL) with eight regional groups marked to host the preliminary round.
The top six in the 48-team tournament are from Algeria, Cameroon, Madagascar, Mali, Mozambique and Rwanda, who joined champions from Angola, Egypt, Morocco, Nigeria, Senegal and Tunisia to complete the Basketball Africa League (BAL) 2020 regular season lineup of 12 teams.
"This is a historic moment as we welcome the 12 teams that will participate in our inaugural season," said BAL president Amadou Gallo Fall.
"These teams have earned the opportunity to represent their respective countries and will establish the BAL as a world-class product that entertains fans of all ages when the season tips off March 13," Fall said.
The BAL league will be first held in Dakar, Senegal, on March 13. The BAL will debut with the 12 club teams from across Africa divided into two conferences, with each conference playing in three cities.
Each team will play five games in the regular season.The top four teams in each conference will qualify for single-elimination playoffs in Kigali, Rwanda.
Meanwhile, the Houston Rockets are keeping busy during the All-Star break, with plans to sign veteran forwards DeMarre Carroll and Jeff Green.
Green, who has been a free agent since the Jazz waived him on December 24, was expected to sign a 10-day contract yesterday, according to league sources at ESPN.
Sources indicate he will be offered a deal for the rest of the season if he feels comfortable enough to commit to it.
Carroll, who took a buyout from the San Antonio Spurs on Monday after playing only 15 games (averaging 2.2 points, 2.1 rebounds a game), needs to clear waivers before signing with the Rockets.
"I don't know what went wrong, what happened," Carroll said via the San Antonio Express-News about his short stint with the Spurs after signing as a free agent last summer. "I felt like San Antonio was going to be a great place for me, for my talents, but it didn't work out."
The 6-foot-6 Carroll, 33, is in his 11th NBA season, having started his career with the Memphis Grizzlies in 2009 after they made him a first-round pick in that year's NBA draft.
During the 2010-11 season, he played for the Rockets, and also had stints with the Denver Nuggets (2011-12), Utah Jazz (2011-13), Atlanta Hawks (2013-15), Toronto Raptors (2015-17) and Brooklyn Nets (2017-19). In 569 career games, he has averaged 9.0 points and 4.3 rebounds.
The 6-8 Green, also 33, has career averages of 13.0 points and 4.4 rebounds a game while playing for eight NBA franchises, beginning his 13-year career with the Seattle SuperSonics in 2007-08.
During his time with the franchise that became the Oklahoma City Thunder, Green was teammates with current Rockets players James Harden and Russell Westbrook.
His other stops included the Boston Celtics, Grizzlies and Los Angeles Clippers.