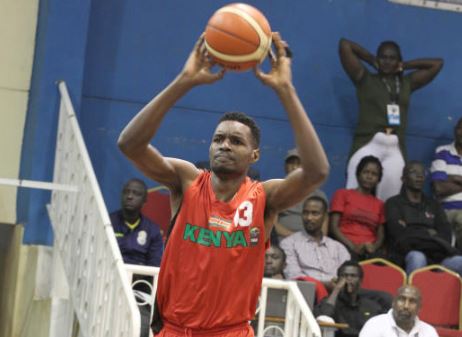 From Kenya to Uganda and now Rwanda, Kenya Morans forward Michael Makiadi has hauled success on and off the court.
Makiadi began playing at Nyangori High School before moving to secondary school's basketball powerhouse Laiser Hill Academy where he played at the East Africa games in 2008.
SEE ALSO: 7 reasons why Kipchoge's historic INEOS feat was not recognised as World Record
After signing off from Laiser Hill, he first played for Nairobi Aviation, his prowess saw him rise very fast and was signed by former Premier League Champions Co-operative Bank winning several trophies with the now-defunct side.
Off the court, 30-year-old Makiadi is an IT expert and has worked for Bank of Kigali.
SEE ALSO: Menengai Oilers seek to keep Ominde
Standard Sports caught up with the reserved star who currently plays for Rwanda League Champions Patriots BBC to talk about his journey to the top and plans.
YOU ARE ONE OF THE FEW KENYAN PLAYERS WHO MAKE A LIVING FROM SPORT. TELL US MORE?
SEE ALSO: Spurs suffer 3-1 defeat at Sheff Utd, VAR in spotlight again
I'm really fortunate to have been given a chance at a young age to play for Co-op Bank which was one of the top clubs in the country. At the club I got to train and play with some of the best players in the country and credit goes to coach Carey Odhiambo "T9" who saw my potential and gave me a platform to develop my talent.
KENYA MORANS QUALIFIED FOR THE 2021 FIBA AFROBASKET QUALIFIERS, HOW DID YOU FEEL?
It was amazing; we were playing at home and all Kenyans were rallying behind us. They had high expectations and we knew that we must deliver. The desire to return to play continental basketball also made the effort worthwhile because it has been 24 years since Kenya played in AfroBasket and above all, I felt humbled to have contributed in getting the country back to the sporting map.
SUCCESS SEEMS TO FOLLOW YOU NO MATTER WHERE YOU GO, WHAT ARE YOU LOOKING FORWARD TO?
Basketball Africa League is a big platform for any player in the region and I look forward to a good contest and I hope my club Patriots secure a top four finish.
WHAT IS THE HIGHLIGHT OF YOUR CAREER?
It was last year's Rwanda League final play-off when we (Patriots) came from 1-3 down against Rwanda Energy Group to win three matches in a row and be crowned champions.
IF YOU WERE KENYA MORANS COACH, WHO WOULD BE IN YOUR STARTING FIVE?
This is a tough one because everyone in the team is very talented.
WHO IS THE TOUGHEST PLAYER YOU HAVE EVER ENCOUNTERED AT CLUB OR NATIONAL TEAM LEVEL?
Tom 'Bush' Wamukota, the guy got height, game and an attitude to match it.
WHAT'S THE CRAZIEST THING YOU HAVE EVER DONE ON COURT?
Hahaha! Dunking and hanging on the rim.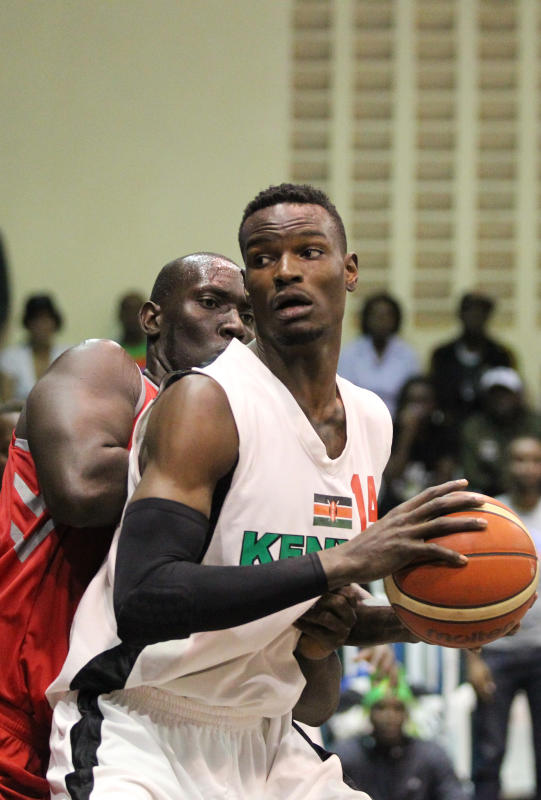 YOU HAVE PLAYED IN TOP LEAGUES IN KENYA, UGANDA AND NOW RWANDA WHICH ONE DO YOU THINK IS MORE COMPETITIVE?
Uganda league was very competitive but in terms of organisation, Rwanda beats them all.
YOUR ARE A VERY DISCIPLINED PLAYER THAT MATCH OFFICIALS RARELY FIND FAULT IN YOU IS IT INBORN?
Honestly, discipline is a virtue I have learnt and cultivated over the years of playing. I realised that I was a leader on court so I had to set a good example for others to follow especially the younger ones who look up to me.
GIVEN A CHANCE, WHAT WOULD YOU CHANGE IN THE KENYAN BASKETBALL?
I would ensure the league secures an official sponsor so as to support the clubs as well as players. To improve the standards, I would set strong youth structures that would include vibrant age group leagues for both boys and girls.
KENYA MORANS PLAY FOR A TICKET TO NEXT YEAR'S FIBA AFROBASKET WHAT DO YOU THINK THE FEDERATION SHOULD DO TO PREPARE THE TEAM?
The team needs funding to facilitate good preparations and player allowances should also be a priority so they can be motivated. An early camp ahead of the qualifiers and international friendlies with high profile teams are crucial for players can gain exposure.
WHAT DO YOU VALUE MOST?
I value God most because without him I wouldn't be alive or have this talent.
WHAT'S YOUR FAVOURITE HOLIDAY DESTINATION?
Diani any time, but I have plans to visit the Bahamas.
WHAT'S THE BEST GIFT YOU HAVE EVER RECEIVED?
Beats by Dre headsets.
WHO IS YOUR MOST TRUSTED FRIEND AND CONFIDANT IN THE NATIONAL TEAM?
Everyone in the team is my friend even so, I don't talk much so there are no secrets to share.
WHO'S THE PLAYER YOU WATCH ON THE COURT AND SAY, "HE'S SOMETHING SPECIAL TO WATCH."?
Kevin Durant
WHAT IS YOUR FAVOURITE MEAL?
I love ugali, fish and vegetables.
WHAT ONE THING YOU CAN'T LEAVE THE HOUSE WITHOUT?
Ear pods
WHO IS YOUR FAVOURITE MUSICIAN AND WHAT KIND OF MUSIC DO YOU ENJOY MOST?
Burna Boy, I enjoy listening to reggae and old school.
WHO DO YOU THINK IS THE BEST BASKETBALL PLAYER OF ALL TIME AND WHY DO YOU THINK SO?
Michael Jordan, he was exceptional and had a very high basketball IQ.
WHY BASKETBALL? AND IF NOT BASKETBALL WHAT OTHER SPORT WOULD YOU HAVE PLAYED?
Basketball looked really cool to me from my school days because every player had swag. Basketball is my first and only love; if I was not playing then I would probably be a fan of board games.
HOW DO YOU SPEND YOUR FREE TIME?
Watching movies and travelling.
WHAT ARE YOUR PRE AND POST-MATCH RITUALS, HOW DO YOU UNWIND?
I listen to music because it relaxes me. I also have snacks and loosen up before and after the game.
IF YOU HAD A CHOICE OF A COUNTRY TO BE BORN IN, WHICH ONE WILL IT BE?
I'm proudly Kenyan.