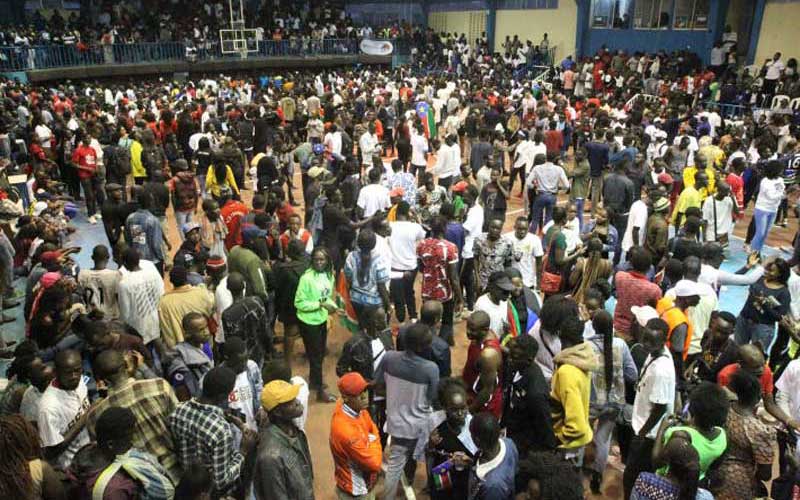 The Kenya men's national basketball team (Kenya Morans) made history on Saturday night, January 18 after outclassing fierce rivals South Sudan in the FIBA Afrobasket pre-qualifier final held at Nyayo National Stadium Gymnasium.
Kenya's 74-68 win means they will now proceed to the FIBA Afrobasket 2021 qualifiers set in November, joining Angola, Senegal, and Mozambique.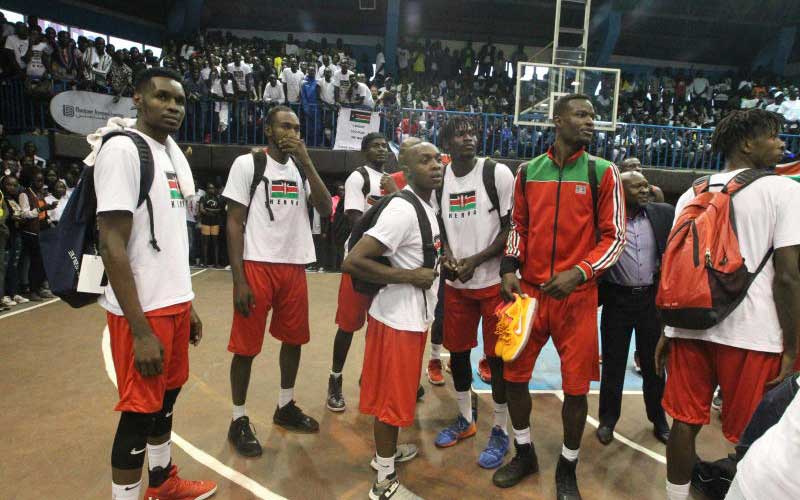 Even though Morans' history-making feat was greeted with excitement countywide, it had an ugly side.
Before the scheduled kick-off on Saturday 6:30 pm, a huge section of the crowd stormed the court as the teams warmed up. According to reports and responses received by Game Yetu, several fans who had tickets were locked outside and had to forcefully make their way in.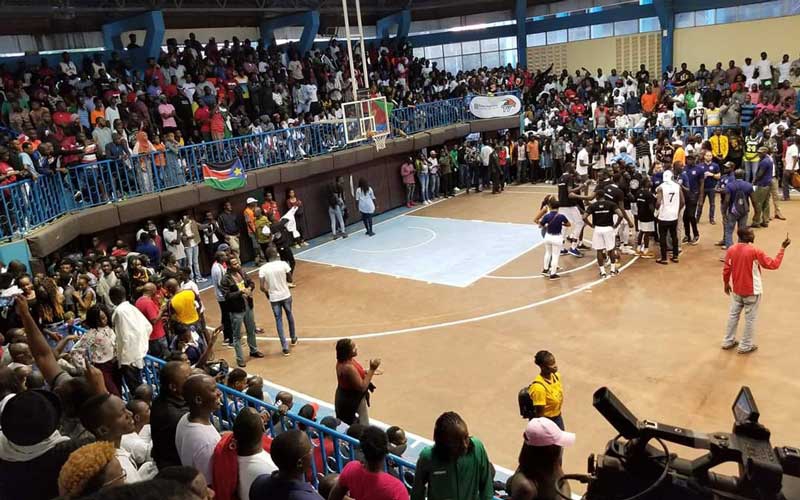 Players had to vacate the court for close to an hour and a half, as FIBA officials struggled to bring calmness amid the confusion.
Questions emerged over Nyayo Stadium Gymnasium's viability to host an event of this magnitude, as its capacity could not sustain the humongous crowd who came out to cheer the Morans.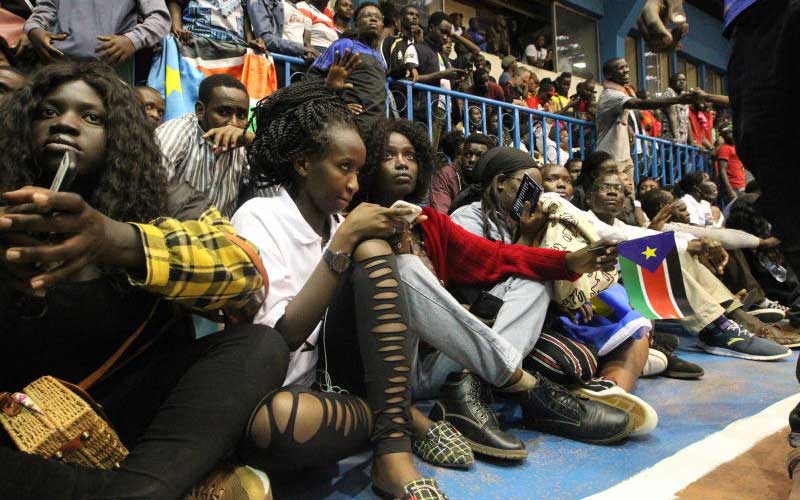 Fans, even those present at the gymnasium took their anger to social media, faulting the championship's organisers for choosing Nyayo instead of another larger venue.
Reports has it that Kenya Vs South Sudan has been delayed due to crowd trouble at Nyayo

Frankly speaking, this game would have been played at Kasarani Stadium

Either ways, The Marines are Ready to show Marons why we have been ruling NBA for decades

Bring it on You Marines???????????????? pic.twitter.com/XQC9KJGsdO — Majang Chien ???????????????? (@MajangChien) January 18, 2020
I am a little worried about the probability of the Kenya vs South Sudan game not being played given that there has been a large crowd entering the already full stadium disrupting S.Sudan warmup and basically filling up every inch around the court including the technical area. — Namai Yvonne (@NamaiYvonne) January 18, 2020
Crowd trouble and fear of sanctions from FIBA might lead to the postponement of crunch tie between Kenya v South Sudan at Nyayo gymnasium #afrobasket2021 — Mr_Pundit (@WasikeMaxwell) January 18, 2020
2021 FIBA #Afrobasket qualifiers;

A flock of fans have forced their way into an already packed Nyayo Gymnasium for the do or die clash between Kenya ???????? and South Sudan ????????

Begs the question why Kasa wasn't used instead of Nyayo. pic.twitter.com/SywPbi1YZz — Idah Waringa (@IdahWaringa) January 18, 2020
The Kenyans were able to overcome the Sudanese after improving on rebounds and denied their opponents chances to score three points which they seemed to have perfected in earlier matches.
Which begs the question, was Nyayo gymnasium the right place to host the FIBA Afrobasket pre-qualifier final?