FIBA AfrobBasket: Brave Tanzania six squad leave Nairobi with pride
Last updated 8 months ago | By Elizabeth Mburugu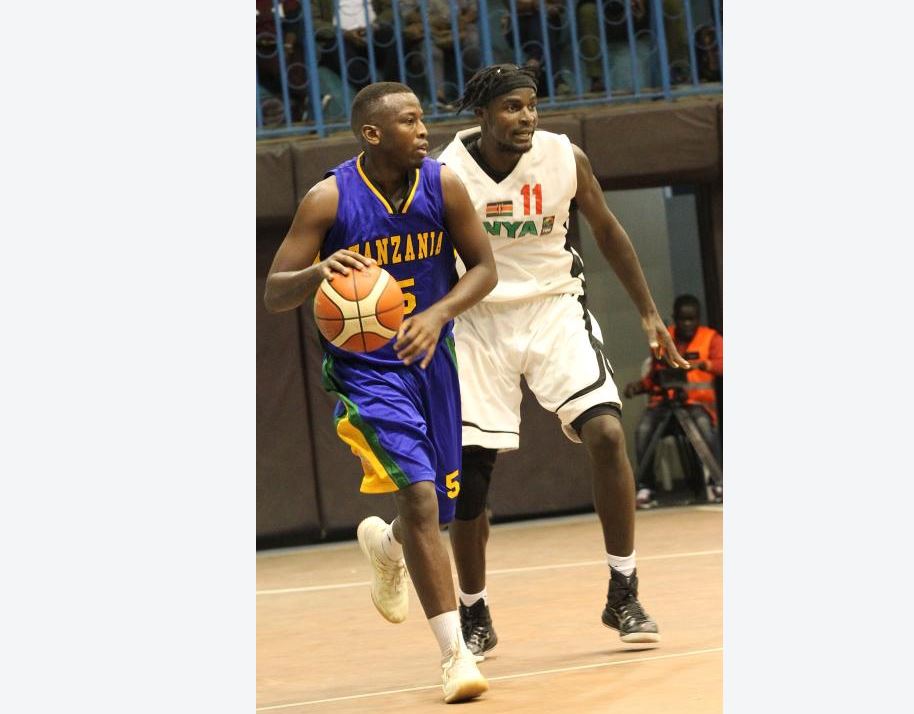 Despite losing four of their five 2021 FIBA AfrobBasket Pre-qualifiers and failing to qualify, Tanzanian players will leave the country with heads held high.
Caught between a rock and a hard place, the Tanzanian players had just two options; pulling out of the tournament or fielding a depleted squad. With no funds to cater for a complete team and a technical bench, pulling out would have been the best option. However, they chose the latter and travelled with six players out of the required 12.
Unknown to many, there was more in the tournament for some of Tanzania national team players. Baraka Mopele, who received a late call up to the team, said he could not turn down the opportunity to return to Kenya because he is grateful to the country and more so secondary schools basketball giants Laiser Hill Academy, who transformed his life by giving him a sports scholarship.
"I was included in the team at the last minute because some of the players had pulled. I could not turn down a chance to return to Kenya because I feel at home here just as much as I feel in Tanzania. Above all, I'm grateful because a Kenyan school (Laiser Hill) gave a chance to study and nurtured my basketball talent," Mopele said.
He said it opened opportunities for him as he got to play professional in Uganda. He secured a university scholarship.