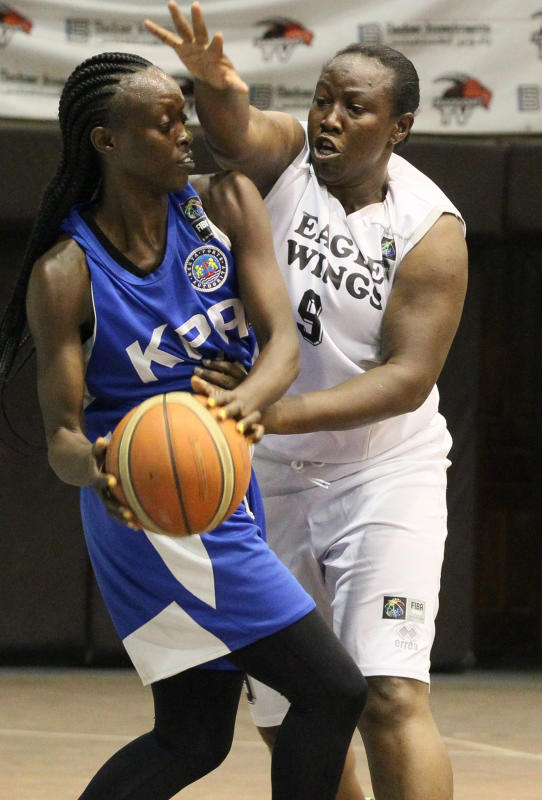 Kenya basketball women representatives Kenya Ports Authority's (KPA) are in distress.
They have been dribbling with much ease, while beating their opponents on the courts with pleasure. But it seems they dribbled themselves into a dead end; a cul-de-sac. And they are now calling out for help.
Their participation in this week's Africa Women's Club Champions Cup in Cairo, Egypt hangs in the balance due to lack of funds.
The authority, through their administrative manager Bildad Kisero, wrote to Kenya Basketball Federation seeking for financial help ahead of the tournament that begins next Wednesday to December 15.
KPA said it was the responsibility of the federation to cater for their expenses because they will be representing the country.
KPA board chairman Joseph Kibwana said they are waiting for a go-ahead from the Treasury before they release any money to the team.
"All foreign trips, including those of sports teams, must be sanctioned by the Treasury's Permanent Secretary," said Kibwana.
KBF's treasurer Peter Orero said it is the responsibility of the club's management to ensure the team participates in the tournament.
"Kenya Basketball Federation does not have funds to support clubs for both local and international assignments. This is the responsibility of the concerned club's management to ensure the team participates in such international assignments," said Orero.
"The federation has never sponsored a club to participate in an international event."
Should KPA fail to travel to Cairo, they risk being fined U$10,000 (Sh1 million).
KPA qualified for the Africa Club championship after finishing second at the Africa Zone Five in Dar es Salaam.