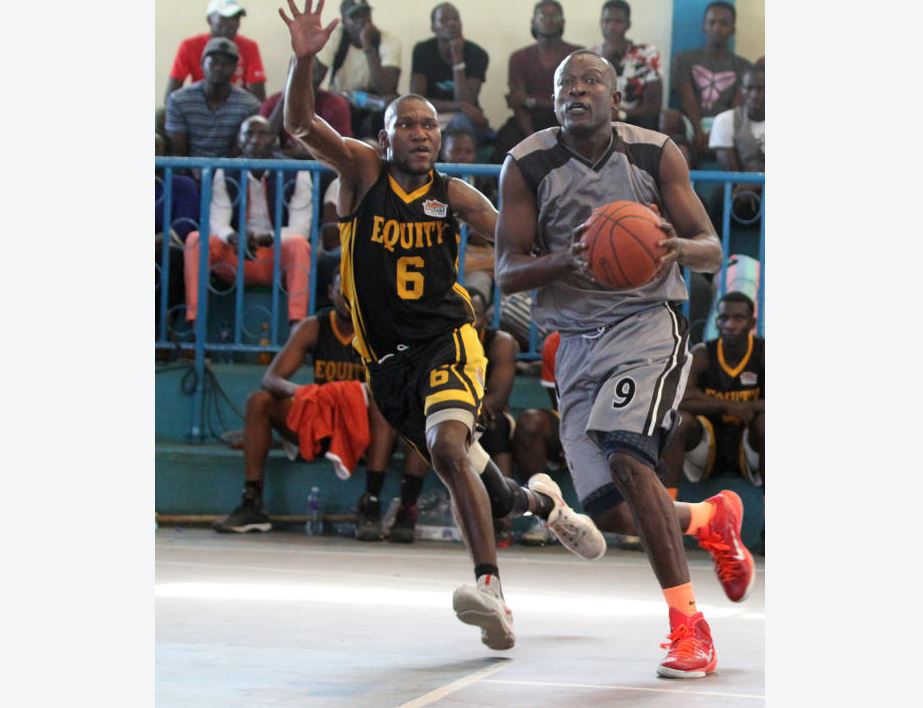 Newcomers Emyba upset the form book to beat Equity Bank 2-1 and secure their place in the Kenya Basketball Federation (KBF) men's Premier League semis play-offs.
It was another disappointing season for Equity who are yet to make it past the quarters in the top tier. Emyba fell to the bankers 64-66 in game one but bounced back to win the second 87-83 before sealing their place in the last four with a convincing 71-59 win in the decisive tie at the weekend.
SEE ALSO: Premier League clubs vote against use of FIVE substitutions for next season
Emyba will now clash with last season semi-finalists Thunder for a place in the final.
Thunder qualified for the semis after beating first timers Eldonets 2-1 in the quarters. Just like Emyba, Thunder also came from a game down to muscle their way into the last four. Thomas Kioko was on fire sinking 30 points to anchor Emyba to victory and a place in the semis on their first attempt. Victor Ochieng top scored for Equity with nine.
SEE ALSO: Fulham back in Premier League after Bryan's extra-time double in playoff final
Emyba led by two points, 27-25, at the break of the first half but it was their dominance in the third quarter that earned them a semis slot. Kioko and Eugine Adela, who scored 12 points would guide their side to take the third period 23-12 and stretch their lead to 13 points going into the final stanza.
The bankers regrouped to play and were more composed in the fourth quarter with Ochieng, Titus Musembi and Moses Wanjara leading the way. They would score 22 points one more than Emyba, but it was a little too late to keep their title hopes alive as they crashed out of title contentions.
SEE ALSO: They came, saw and conquered: Football stars who faded fast
Former champions Ulinzi Warriors advanced to the semis after beating Lakeside 2-0 and will play the winner of the quarter-final clash pitting defending champions Kenya Ports Authority (KPA) and Strathmore University Blades.
In women's Premier League title hunt, champions Equity Bank Hawks dismissed Tangit Sparks 2-0 to book a semis date with University of Nairobi (UON) Dynamites. Linda Alando, who is gradually fitting in the shoes of injured Betty Kananu led with 19 points as Hawks beat Sparks 72-40 in game two.
Belinda Okoth added 15 for the bankers while Purity Afandi topped for Tangit with 10.
The second women's semi-final will be next weekend when Strathmore Swords take on Storms in decisive game three while KPA and Eagle Wings clash in the battle of former champions.
Swords and Storms are tied 1-1 after game one and two.
KPA and Eagle wings will play game one and two at Nyayo.