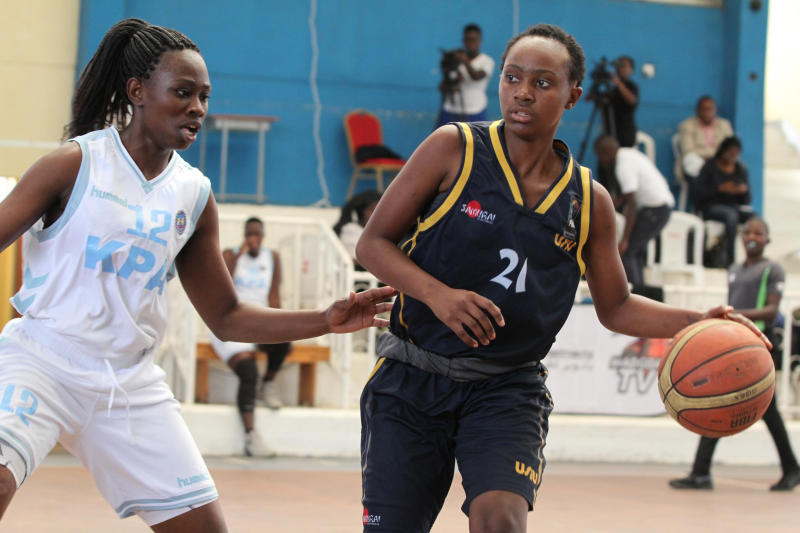 Former Kenya Basketball Federation women's Premier League champions Kenya Ports Authority (KPA) ousted holders Equity Bank Hawks from the leader spot following double victory at the weekend.
The dockers, who are seeking to reclaim the title they lost to Equity Hawks last season, had no regards for their visitors Tangit Sparks and African Nazarene University (ANU).
SEE ALSO: British Pixon to oversee Kenya versus South Africa encounter
KPA thrashed Tangit 103-20 on Saturday and battered newcomers Nazarene 110-35 in their final regular-season tie at Makande Hall, in Mombasa.
They top the log with 42 points, one more than defending champions Equity Bank, who are second with a match at hand.
SEE ALSO: Arsenal forward Martinelli signs new long-term deal
KPA will also be looking to salvage the Zone V title they lost to the bankers last year.
Novices University of Nairobi (UoN) Dynamites are third with 37 points while Zetech University are fourth with 35 and a match at hand.
SEE ALSO: All COVID-19 tests in Formula One have been negative
Strathmore University Swords, whose weekend tie against United States International University of Africa (USIU-A) Flames was postponed, are fifth 34 points.
Swords have two matches remaining and double victory will see them move third.
Eagle Wings, Storms and Tangit also made the play-offs cut with 32 points each.
Storms have a chance of finishing on 34 points, but they need to defeat Flames in their last match.
USIU-A Flames are battling relegation and must win one of their remaining three matches; against Strathmore, Storms and Zetech to be safe.