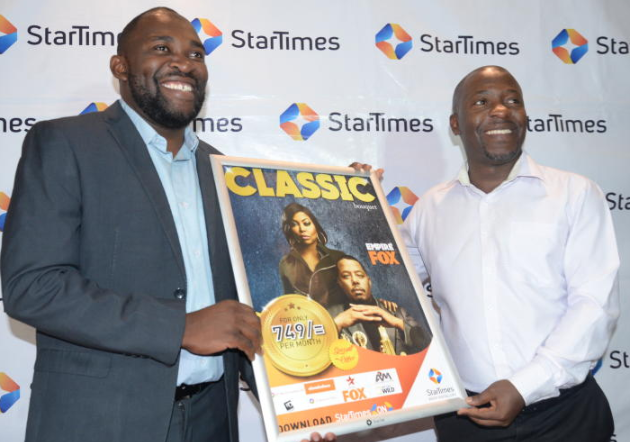 Pay television broadcaster StarTimes will broadcast the 2019 Fiba Basketball World Cup from today to September 15.
The extended tournament which will be taking place for the first time in China will bring together 32 teams where Africa is being represented by Angola, Cote d'Ivoire, Nigeria, Senegal and Tunisia.
SEE ALSO: Owuor: Morans can win FIBA Afro Basketball Championship title
Tournament favourites the USA will feature a young roster to China led by Kemba Walker (Boston) and Khris Middleton (Milwaukee).
But they will face a powerful Serbia headed by Nikola Jokic (Denver), eager for a return match after losing the final of the 2016 Olympics to the United States. Spain, France and even host China could also be a threat to a US victory.
SEE ALSO: Livewire Lukaku leads Inter Milan to Europa League semi-finals
StarTimes Regional Marketing Director Aldrine Nsubuga said: "We are excited to spice our sports offering further by not only catering for the soccer fans but equally extending premium tournaments such as the FIBA World Cup to basketball lovers in Kenya."
Angola will kick off the tournament against Serbia at 10:30 am on StarTimes Sports Focus channel while Nigeria will face Russia at 11:30 am on Sports Premium.
SEE ALSO: Jesus prays for one more miracle in Lisbon
Hosts China will then face Cote d'Ivoire at 3 pm on Sports Premium channel.
Africa's history in the competition is a checkered one, with Egypt finishing fifth out of 11 teams at the first competition in 1950.
Thereafter the continent had to wait until 1974 before another African team would participate at the showpiece event.
Since then, although at least one African team has qualified for the round of last-16 in the last few tournaments, that is as far as they got.
The highest-ranked African team in the competition is Nigeria, who will be participating with plenty of experience, having several current and former NBA players.
Focus will be on 6'9 forward Al-Farouq Aminu, who last month signed a 29 million dollars three-year contract with the Orlando Magic after leaving the Portland Trail Blazers, where he averaged 9.4 points and 7.6 rebounds this season.