Champs KPA face Ulinzi: Equity, Storms and Strathmore begin quest for final women's Premier League slots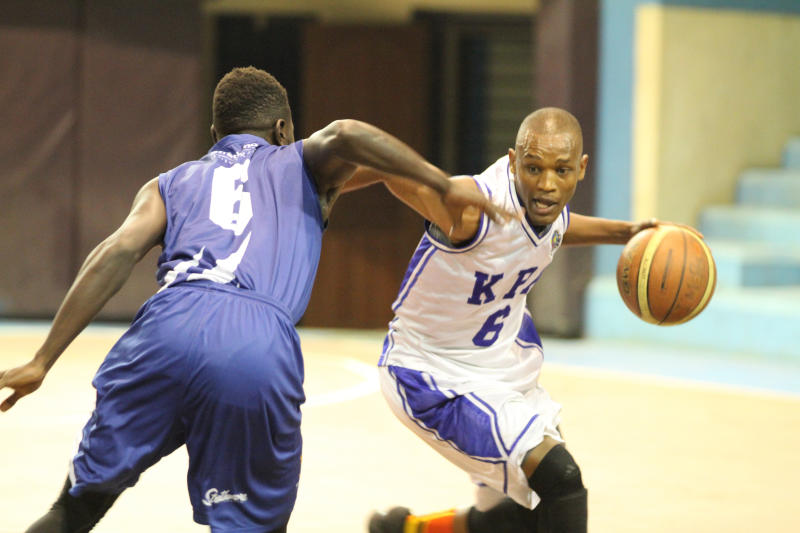 Kenya Basketball Federation (KBF) men's defending champions Kenya Ports Authority (KPA) lock horns with former holders Ulinzi Warriors today in Game One of this season's men's Premier League final playoffs.
The soldiers return to the final after missing last season's last two spot. They will be hoping to build on their unforgettable comeback that saw them book a place in the final with a 3-2 win despite trailing Thunder 2-0 after losing game one and two of the semis.
Warriors put up a spirited fight to win the last three games and secure a date with rivals KPA who will be out to successfully defend their crown.
In their last two meetings, KPA beat Ulinzi during the first leg in Nairobi but the Soldiers returned the favour silencing the dockers in Mombasa.
Enroute to the final, KPA beat last year's finalists Strathmore University Blades 3-1. After playing to a level 1-1 in Nairobi, the dockers completed the job at home to deny the students a place in the final.
KPA won Game One 64-50 but Blades snatched the second 69-56. However, KPA were not ready to let their opponents have it their way, winning the last two games 64-44 and 54-50.
The soldiers on the other hand did not have it easy losing the first two games 70-80 and 57-70 to Thunder.
Warriors were on the verge of elimination after a tightly contested Game Three but John Washika gave them a lifeline sinking in the winning basket on the buzzer for a 93-91 win in the game three.
There was no looking back for the soldiers as they fought to win the fourth and fifth games 98-65 and 85-80 and seal their place in today's final.
In the women's title hunt, holders KPA take on Storms while Equity Bank Hawks take on Strathmore Swords in the semi-finals playoffs.
KPA will be way of Storms who have had a good run this season securing a return to the semis.