Basketball: Kenya host Cameroon in friendly date at Nyayo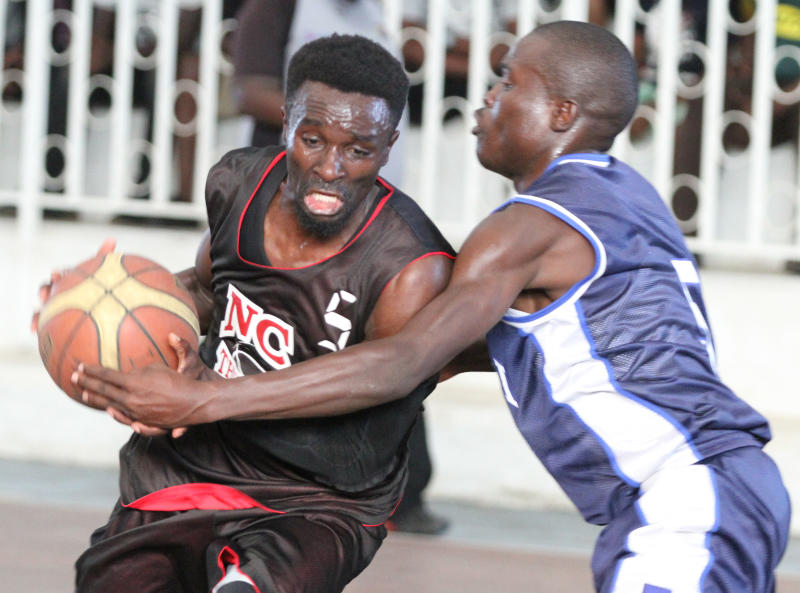 Kenyans play Ugandans on Saturday
Captain Okall says basketball standards are very low but playing high profile friendly matches will help the country improve.
Kenya national men's basketball team will tonight take on Cameroon in a friendly match at Nyayo Gymnasium.
This is the first of a series of friendly matches lined up for the national outfit that will also play Uganda on Saturday.
However, matches for the women's team are in doubt as would-be opponents Uganda are yet to confirm their participation.
According to team captain Ariel Okall, the matches are timely and will help Kenyan players gauge themselves ahead of future international assignments.
"Our standards are very low and we need more high profile opponents to help our players develop and in turn, improve our levels," said Okall.
"We are not used to playing big games but I believe playing Cameroon will be a step towards the right direction," Okall said.
Okall, who plies his trade in Oman, added that lack of facilities has also contributed to Kenya's poor show during international assignments.
"Poor facilities hinder our positive growth. Basketball is an indoor game, but our league is sometimes played outdoor. We don't expect to match countries that have invested well in the sport."
He added that having played in Seychelles and now Oman, Kenya has talent that, if nurtured, the country can become a basketball giant.
"I'm a keen follower of secondary schools games, more so basketball, and I know that we have talent. Our boys and girls are very talented but we have failed as a country to provide an enabling environment for them to develop into stars. Sadly for most of them, their basketball ends when they finish high school."
Okall, who plays for Dhofar, will lead a Kenyan side that is a blend of local and foreign-based players.
Desmond Blacio (Cobras, Australia), Valentine 'Boozer' Otula (PLS Hawks, Seychelles), Brian Namake (JKL Dolphins, Uganda) and Philip Ameny of Power, Uganda have already linked up with the team.
Revered guard Griffins Ligare, who has been very impressive for Thunder this season, highlights the list of local-based players alongside his teammate Faheem Juma.
Kenya Ports Authority's Victor Odendo, Ulinzi Warriors' William Ochieng are also expected to star for Kenya.
The Kenyans seeded 127th in the world.