Thunder strike Equity Bank, seal semis slot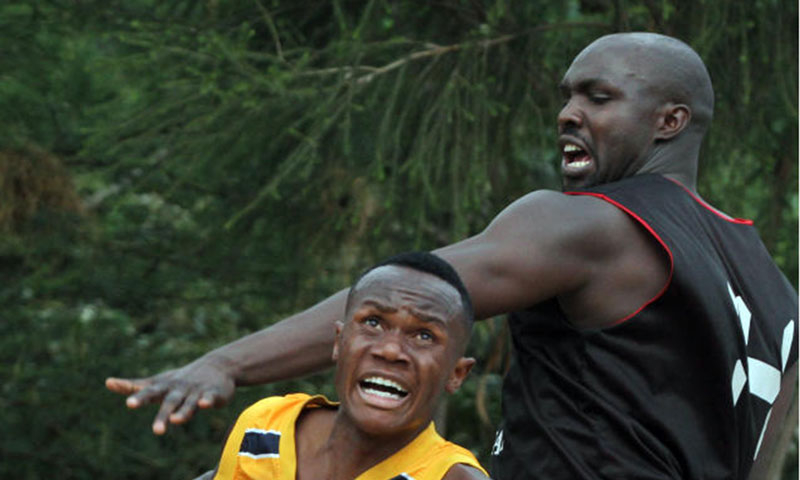 Thunder shoved Equity Bank out of their way to qualify for the Kenya Basketball Federation (KBF) men's Premier League semis playoffs.
Griffins Ligare and Kevin Chogo were on fire as Thunder beat the bankers 79-58 in the decisive third game at Nyayo Gymnasium on Tuesday night.
Thunder had taken a 1-0 lead after Game One before Equity levelled matters last weekend.
Ligare and Chogo left nothing to chance as they led their side in a battle for a place in the last four.
Determined not to suffer heartbreak after last season's disappointment that saw them eliminated at the quarters, Thunder made every chance count leaving no room for the bankers to excel.
Ligare and Chogo sunk 23 and 22 points respectively to steer their side to a 2-1 win over Equity and book a date with Ulinzi who sent them packing in the 2017 playoffs.
Thunder made their intentions to advance to the semis clear from the onset as they ruled the courts and scored at will as they took an impressive 31-12 lead by the end of the opening quarter.
However, the 19-point lead didn't bother the bankers as they bounced back in the second quarter to contain their victory-hungry opponents scoring 20 points, two more than Thunder.
Take a quick survey and help us improve our website
Take a survey
Nonetheless, the Sadat Gaya-coached Thunder remained unshaken as they enjoyed a comfortable 49-32 advantage at half-time.
On resumption, Equity seemed to have regained their footing and resolution to recover when they took charge of the third period but failed to score more points to narrow Thunder's lead.
Taking the third quarter 13-10 was not good enough to stop Thunder from throwing them out of the title contest.
Thunder ensured they sealed their semis slot in style ending the match with a 20-13 score in the final quarter.
Michael Munene was Equity's lead scorer.