LA Lakers break Portland losing skid
BASKETBALL By AFP | November 5th 2018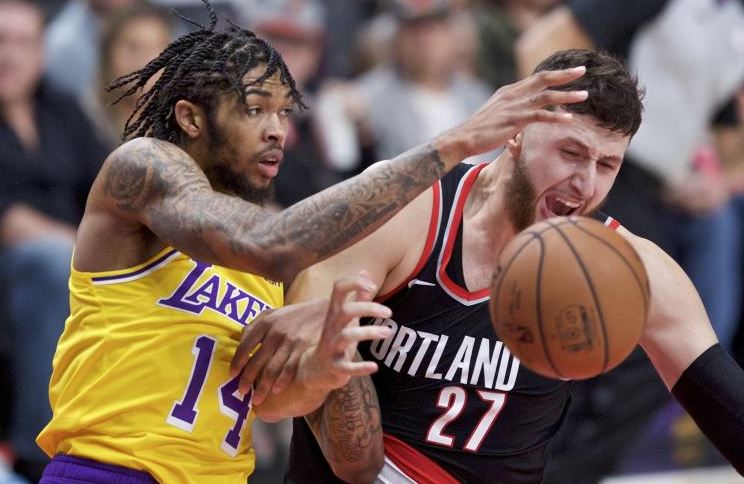 LeBron James scored 28 points as the Los Angeles Lakers snapped a 16-game losing streak to the Portland Trail Blazers by holding on for a 114-110 win on Saturday night.
James also added seven assists and Rajon Rondo came off the bench to deliver 17 points and 10 assists for the Lakers who led by 17 points in the third quarter.
The Lakers would squander that big lead but somehow managed to overcome their late mistakes and hold on for the win thanks to James' free-throw shooting and some clutch baskets by JaVale McGee.
The Trail Blazers had won 16 straight against the Lakers dating to December 2014.
"We haven't had a lot of success against this team either at home or away for a long time so this is a really good win," said James.
"We haven't played that well on the road. It was good for us to come into one of the most hostile buildings in the Western Conference and win."
Damian Lillard and CJ McCollum each scored 30 points for Portland.
The Lakers seized a 17-point lead in the third after a 16-0 run but the Blazers answered with a 22-8 surge to cut the margin to just six points with 3:34 left on the clock
Sloppy play once again came back to hurt the Lakers as they committed seven turnovers in the fourth quarter and finished with 20 overall, but somehow managed to hang on.
Elsewhere, Victor Oladipo drained a clutch three-pointer as the Indiana Pacers defeated Boston Celtics 102-101 victory.