Blades shave KCAU students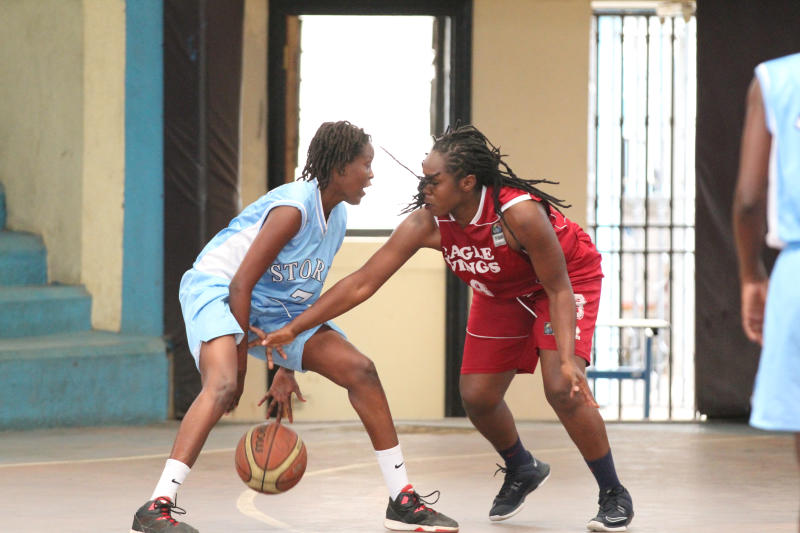 Last year's Kenya Basketball Federation (KBF) men's Premier League second place finishers Blades yesterday began their hunt for a ticket to the semis with a 54-34 victory over Kenya College of Accountancy University (KCAU).
The Strathmore University students were too good for their Thika Road counterparts as they put one foot in the last four.
Blades coach Tony Ochieng lauded his charges saying they played well.
"The boys were very strong and it is because we have been preparing well for this game. I was impressed because by everyone," Ochieng said.
Samuel Mogoko starred for Blades with 15 points while Lawrence Wanders was KCAU's top scorer with nine.
The match was tightly contested in the first two quarters with Blades leading 22-15 at the breather.
However, KCAU lost concentration in the third and fourth quarters allowing Blades to score a total of 32 points against 19 and take a 1-0 lead.
Competing in the best of three format Blades need a win in their next tie to advance to the semis.
In the women's Premier League title hunt, Storms triumphed in the battle of the former champions to take a 1-0 lead against Eagle Wings.
Eager to impress after missing out on last year's playoffs, it was Storms who carried the day thanks to prolific forward Mercy Wanyama who anchored them to a 59-40 victory.
Wanyama was the match's top scorer with 16 points while her compatriots Evelyn Itabu and Becky Nkatha scored 14 and 13 points.
Rebecca Sarange led Eagle Wings scoreboard with nine points whereas Eunice Ouma scored eight.
Storms who have been in fine form this season settled in well leading from the onset to take the first quarter 11-8. The trio of Wanyama, Itabu and Nkatha proved too good for Eagle Wings defence as Storms took a 10 points lead at halftime with the score at 26-16.
On resumption, Eagle Wings seemed to lack ideas of how to tame Storms and were severely punished. Storms were home and dry by the end of the third quarter as they increased their lead to 19 points.
Sure of bagging victory, Storms relaxed in the final period allowing their opponents to score but it was a little too late for Eagle Wings.
In the women's Division One contest, Kisumu Lady Bucks defied odds to force victory against Queens. Turning up for the game with a player less and a looming walkover for their opponents, the Lady Bucks had to introduce Ashley Apiyo to reach a required number of five for the game to be played.
Despite trailing their Queens 14-17 at halftime they bounced back to snatch victory 38-37 and increase their chances of advancing to the semis.