NBA great Kobe Bryant scoops Oscars award for the Best Animated short film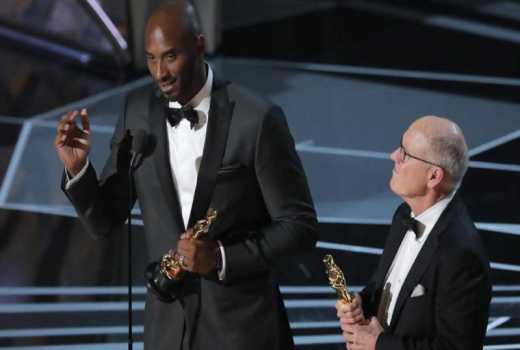 American Basketball legend Kobe Bean Bryant is known for a successful two-decade career in the court but that may have changed after he wrote history in the film industry at the heart of Los Angeles. His lengthy stay in the game paid off when he lifted the Oscars award for the Best Animated Short at the 90th Academy Awards at the Dolby Theatre in Los Angeles, USA.
His name litters many basketball ball jerseys worn by the enthusiasts of the game in the streets. Bryant retired from the game in 2015 drawing the curtain on his life as a player penning down an animated film known as "Dear Basketball," that has won the prestigious Oscars award.
Media reports indicate that he penned down the script that was based on the poem once published in the Lakers Great website dubbed 'The Player's Tribune' after his retirement back in 2015. The film was produced by Glen Keane, an author and an animator with the Disney Studios. He applauded players still in the game for making drastic steps in upping the sport.
"Basketball players are supposed to shut up and dribble. I'm glad we're doing much more than that," while addressing the audience.
Kobe Bryant has also won the world's Most Valuable Player award back in 2008 as well as becoming NBA's two-time scoring champion in 20076 and 2007. He also won the NBA All-star with Los Angeles Lakers 18 times before retiring from the sport.