From Paris to Barcelona and Prague, Kenyans dominate weekend races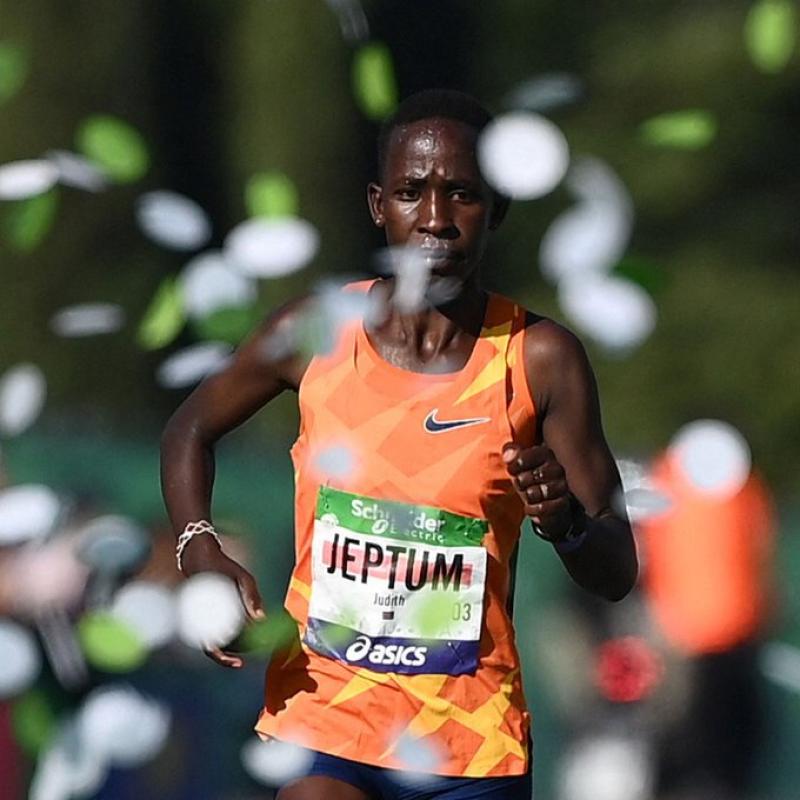 Kenyan athletes continued their dominance in global road races at the weekend, with reigning Abu Dhabi Marathon champion Judith Jeptum storming into a course record in Paris, France yesterday.
It was barely 24 hours after another contingent of Kenyan athletes displayed a spectacular show of dominance at the Prague Half Marathon on Saturday.
At the Paris Marathon, Jeptum, 26, ran 2:19:48, sensationally smashed a course record set by compatriot Purity Rionoripo in 2017. She chipped one minute and seven seconds off the mark.
Jeptum – a pre-race favourite went to Paris to extend her 2021 winning ways, after writing 2:22.30 in Abu Dhabi last November. She also triumphed at the 2021 edition of StraLugano Half Marathon (Switzerland) in 1:06:25.
It was clear, by 38km, that Jeptum was going for Rionoripo's course record.
Jeptum gloriously battled with abnormally cold conditions in Paris, but sustained her push for a title, and eventually clinched it in a historic performance.
"The cold weather made the race hard," said Jeptum.
"But I tried to do my best and to push hard."
The men's race was dominated by Ethiopian athletes. Deso Gelmisa claimed the title in 2:05:07 ahead of compatriot Seifu Tura (02:05:10).
Keneth Kiprop Renju of Kenya led a 1-9 finish at the Sportisimo Prague Half Marathon as Nesphine Jepleting took charge of the proceedings in a clean podium sweep.
Renju 59:28 as Philemon Kiplimo (59:33) and Mathew Kimeli (59:46) finished second and third respectively.
Benard Kimeli (59:59), Weldon Langat (1:00:57), Josphat Chumo (1:01:04), Kennedy Kimutai (1:01:10), Alfred Barkach (1:01:10) and Wisley Kibichii (1:01:41) sealed the top nine finish for Kenyan stars.
Jepleting on the other hand, ran her personal best of 1:06:57 to claim the women's title ahead of Irene Cheptai and Brenda Jepleting.
It was Cheptai's second runner-up finish this year after coming in second at last month's New York City Half marathon.
Brenda Jepleting was second at the Road to Records in Germany last September, where the late Agnes Tirop broke the 10km women-only world record.
Margaret Chelimo proved at the Barcelona Half Marathon that she was destined for greatness in road racing.
Chelimo, who has 29:50 best time in 10km was not to be discounted for the win. She clocked 1:05:26 in the Spanish race.
Related Topics