Why Kipchoge deserves a diplomatic passport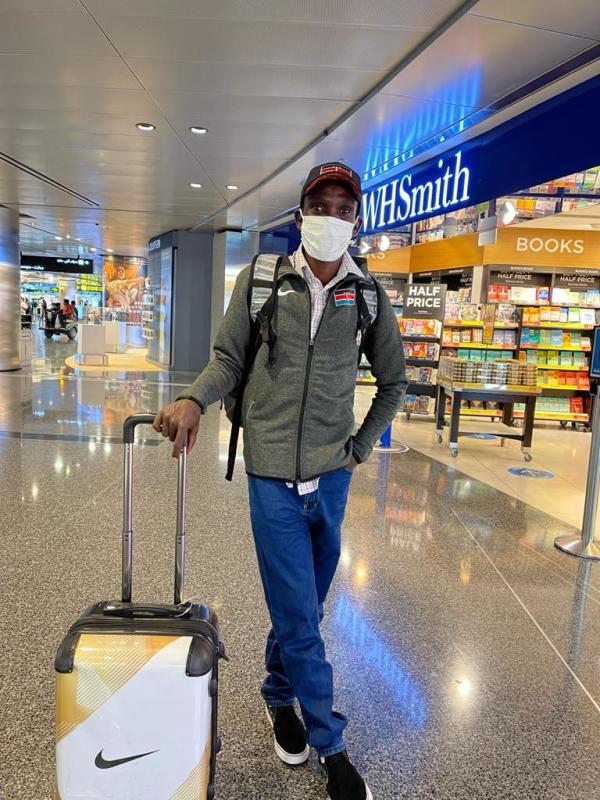 World marathon record holder Eliud Kipchoge deserves a diplomatic passport.
This was the message that has been drummed up by Nandi County Senator Samson Cheragei.
"Kipchoge has done the country proud, it's bad to see him line up like others at the airport whenever he's jetting in and out for assignments," he said.
"Why should a Member of County Assembly own a diplomatic passport and not Kipchoge?" the Senator questioned.
Cheragei was speaking in Nairobi yesterday where he presided over the launch of the inaugural Heroes Community Volleyball Tournament slated for October 16-17 in Nandi County.
Cheragei said he has taken up a personal initiative to push for reforms and welfare of sportsmen and women in the country.
"I'm about to push for a bill on the amendment of the Sport Act," he said.
"I have drafted my reforms, I'm waiting for the Senate legal team to approve it before I present it to the Parliament."
Among the things Cheragei wants to be changed include remuneration of national team coaches.
"The tacticians in all federations should be put on contracts to make their economic income consistent," he said.
Cheragei also wants sportsmen and women above 60 years to be put on pension by the State.
He further urged federations to work closely with the legal fraternity to prevent fleecing of athletes by unscrupulous sponsors.
The Senator has assured his total support for the Heroes Community Volleyball Tournament saying his region has been a hub for the sport, churning out talents for the Kenya Volleyball Federation (KVF) and national teams.
"Nandi has been a great source for the champions. It's high time we set up a foundation to tap talent there," he said.
He said the tournament, that has attracted over 50 teams locally and internationally, will be played in the morning hours due to the current incessant rains in the region.
He said the Koitalel University Grounds where the competition will be held is an all weather ground therefore the players should not be worried of their safety.
Chesumei Constituency Member of Parliament Wilson Kogo assured better logistics for the participating teams.
"This is just but the beginning, we have bigger and better plans for this tournament in the years to come," said Kogo.