CS: World Athletics U20 championships will be spectator-free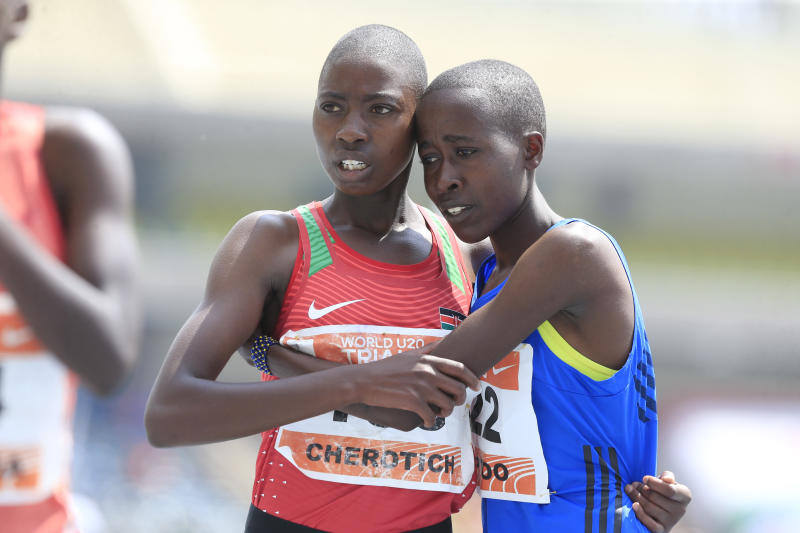 The World Under-20 championship slated for August 17 to 22 at Moi International Sports Centre, Kasarani, Nairobi, will be a spectator free event as a precautionary measure according to Sports Cabinet Secretary Amina Mohamed.
With Kenya being one of the countries that are yet to vaccinate over 50 percent of her population, CS. Amina said it would be unreasonable and unsafe to have fans in the stadium.
"There will be no spectators unless the situation changes dramatically for the better," Amina said.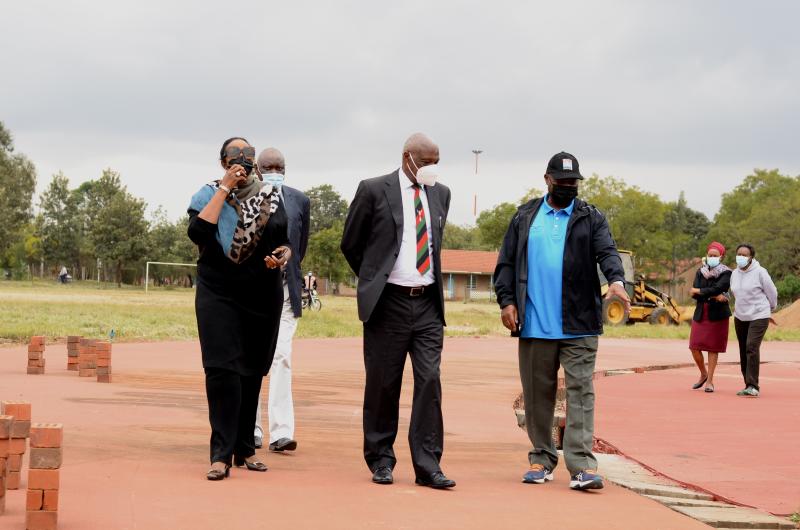 The CS was speaking on Wednesday after a facility inspection at the Kenyatta University where engineers from Mondo Track and Field have laid a new synthetic track.
She further said a final decision will, however, be dependent on getting a nod from World Athletics.
"It is regrettable that we are delivering the Championships in a very limited format. Factoring in that we are facing the spread of coronavirus infections such decisions must be made," she added.
The CS said the country was ready to welcome more than 120 countries to Nairobi for the global track and field event and that the LOC will ensure huge screens are set up in the capital as well as other parts of the country so that fans can follow the proceedings as they happen.
Amina, affirming that while the athletes' village may have been moved from the institution, the facility will be regarded as one of President Uhuru Kenyatta's legacy project that started immediately after the World Under -18 Championships that Kenya hosted.
"We are very happy with the project which is almost complete. The synthetic track was designated as a warm-up area for athletes competing at the junior event, which will be held at Kasarani. With changes having been made and the village moved, this should be viewed as a legacy from the President to the Institution," said Amina,
While the hand over will have to wait until after marking and cleaning of the track has been done, Amina said the track changes the dynamics for sports in the country.
"We shall leave this institution with three big projects completed; the bridge, borehole and the synthetic track all done to great standards," she said.
The CS was accompanied by AK president Jack Tuwei, Kenyatta University Vice-Chancellor Prof. Paul Wainaina and Dr. Florence Gitau, Director Sports and Games at the institution.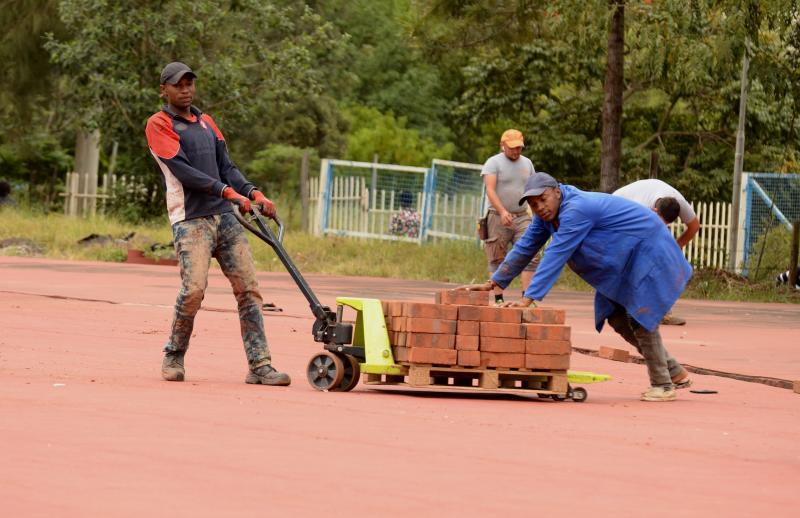 Meanwhile AK boss, Tuwei who is also the Local Organising Committee LOC chairman said all the necessary facilities have been finalised ahead of next month's Championships on the day the junior team commenced bubble training camp.
"As you know, bubble camps are now a requirement for the major events. With the teams leaving for Tokyo Games, we saw it fit that the juniors take over so that we can prepare them properly for the junior Championships," Tuwei said.