Will Joshua Cheptegei break Daniel Komen's world record set back in 1996?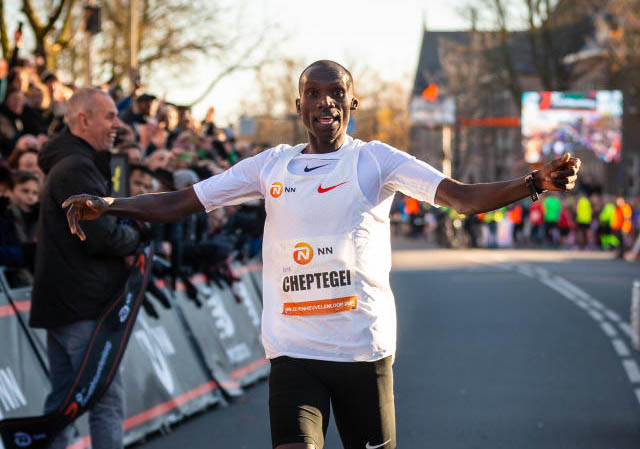 After smashing two world records last year, in a season disrupted by the Covid-19 pandemic, Ugandan Joshua Cheptegei is not resting easy.
Cheptegei, 24, set world records in 5,000 and 10,000m in what turned out to be his best season.
Tonight at the Golden Spike meet in Ostrava, the fourth leg of the World Athletics Continental Tour, Cheptegei will be on a mission to break Daniel Komen's legendary 25-year-old 7:20.67 world record he set in 3,000m on September 1, 1996.
Last year, he sensationally obliterated two world records (5,000m and 10,000m) then held by Ethiopian star Kenenisa Bekele.
In August at the Herculis meet of the Diamond League in Monaco, Cheptegei, with the help of expert pace-making from Roy Hoornweg, Stephen Kissa, and Matthew Ramsden, set a new world record in 5000m with a time of 12:35.36, which broke Kenenisa Bekele's 16-year-old record by two seconds.
His splits were 2:31.87; 5:03.77; 7:35.14 and 10:05.46. Komen, in 2010, pledged to buy a new Mercedes Benz for any Kenyan athlete who would break the world record.
Should Cheptegei succeed, he will join Finland's Paavo Nurmi and Kenya's Henry Rono as the only men to hold 3,000, 5,000, and 10,000 world records at the same time.
Nurmi first unified the records in 1922 and held all three concurrently from 1922-24 and again from 1924-25 and from 1926-32. Rono famously broke all the three records (and 3,000-meter steeplechase WR) in 81 days in 1978, before Dave Moorcroft broke his 5,000 record in July 1982.
Experts say Cheptegei will need an electric speed to break Komen's time of 7:20.67.
To break the record, Cheptegei will have to produce a 3:56-per-mile pace for seven-and-a-half laps.
However, the Ugandan, whose 3,000 personal best is 7:33.26, is yet to match Komen's speed in 1500m, which is 3:29.46.
Today, the weather in Ostrava, the third largest city in the Czech Republic, will play a crucial race in the chase of a new time.
The expected temperature of 12.2C and dew point of 7.8C appear ideal for the world record attempt at the Golden Spike meet.
Cheptegei will be paced by Australia's Stewart McSweyn, who clocked 3:30 and 7:28 last season and will also benefit from the wavelight pacing technology that aided him in his world records.
The use of Nike's superspikes by Cheptegei is also expected to put Komen's record at risk.
Eleven years ago, Komen, who also holds the 3000m indoor 7:24.90 record challenged Bekele to try to eclipse the indoor mark set in Budapest in 1998.
Bekele was to make a record attempt at the Meeting Pas de Calais in France, but withdrew due to an injury.
Komen said he believed that Bekele had the ability to break his records, but still hoped that a Kenyan would do it first.